Foreign products to flood Vietnam
According to the WTO Secretariat, 695 FTAs had been signed as of September 1, 2019, including 489 valid agreements. Meanwhile, many countries are negotiating and signing next-generation FTAs.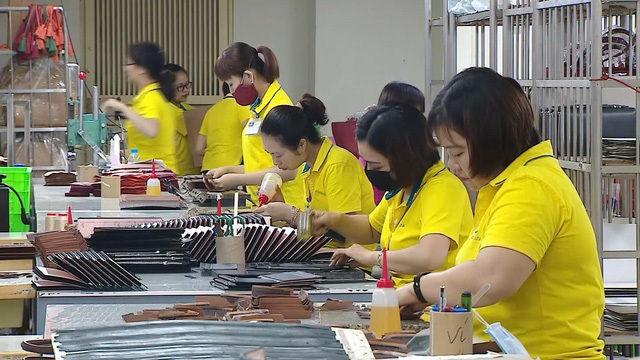 According to Deputy Minister of Industry and Trade Do Thang Hai, Vietnam is a member of 13 FTAs, including CPTPP and EVFTA, the two next-generation agreements.
FTAs help Vietnam expand export markets and diversify export products and develop a financial service market with the participation of many foreign investors. An institutional mechanism has also been completed to satisfy the requirements of international integration and fulfill FTA commitments.
Together with joining WTO (the World Trade Organization_ in 2007, membership in FTAs has helped Vietnam obtain a GDP growth rate of over 300 percent and an export turnover growth rate of 350 percent.
While the Covid-19 pandemic has been raging all over the world which has disrupted supply sources and demand and caused economic indicators to decline, retail has emerged as a 'bright spot' in the national economy.
The General Statistics Office (GSO) reported that total sales of goods in the first nine months of the year reached VND2.907 trillion, an increase of 4.8 percent over the same period last year.
Hai said that the figures show the important role of the domestic supply of goods in the context of the pandemic and natural disasters. This indicates that Vietnamese goods have become more favored in the domestic market.
Le Viet Nga, deputy director of the Domestic Market Management Department, said Vietnamese goods are highly appreciated by retailers.
At Co-op Mart, Vietnamese goods account for 90-93 percent of total products available. The figures are 90-95 percent at Satra, 96 percent at Vietmart, and 95 percent at the Vissan chain.
However, as Vietnam is a member of many FTAs, domestically produced products have to compete fiercely with imports of the same kind that have high quality and competitive prices, backed by professional advertisements from foreign companies.
Eurocham estimates that with the EVFTA, EU exports to Vietnam may increase by 29 percent by 2035 to 15 billion euros. Thus will put pressure on domestically made products. Vietnamese products will also have to compete with products from the US, Japan, Thailand and China.
Vietnam needs 'eagles with Vietnamese nationality'
'Eagles' is the word now being used by many economists to talk about major investors. Vietnam has been urged to prepare big 'nests' to lure 'foreign eagles' amid the wave of multinationals' relocating their production bases.

'Eagles' is the word now being used by many economists to talk about major investors. Vietnam has been urged to prepare big 'nests' to lure 'foreign eagles' amid the wave of multinationals' relocating their production bases.
However, they said that Vietnam, while trying to lure 'foreign eagles', must not forget to offer support to Vietnamese enterprises, or 'eagles with Vietnamese nationality'.
Nguyen Khanh Ngoc, deputy director of the Europe – US Market Department, said that FTAs offer great opportunities, but also pose big challenges.
Tran Duy Dong, Deputy Minister of Planning and Investment, noted that as the important driving force of Vietnam's economy and accounting for 98 percent of total enterprises, Vietnam's enterprises are mostly small (only 3 percent of enterprises are medium and large sized).
Tran Dinh Thien, a member of the Government's advisory group, pointed out that the development of Vietnam's enterprises in the context of deep integration into the global economy is 'problematic'.
Around 95-96 percent of Vietnam's businesses are small and micro, which means weak capability. Private enterprises make up less than 10 percent of GDP, while FIEs contribute 22-23 percent to GDP.
The entire local economic sector makes up 30 percent of total export turnover, while the remaining 70 percent is created by FIEs. This means that the opportunities offered by opening the economy have been embraced mostly by FIEs.
Thien believes the solution to the problem is building a foundation for a market economy, which includes true input markets (markets of resources); and terminating the allocation of resources according to the 'ask and grant' principle.
The two factors, when operating in an 'open and transparent space', will serve as the platform for a healthy competition environment in which to operate. This is what is needed for Vietnamese businesses.
It is necessary to encourage 'awarding the winners' instead of 'choosing the winners' when regulating the economy. This will stimulate a spirit of fair competition in the Vietnamese business community.
He said that a new way of thinking about 'attracting eagles' and 'preparing nests for eagles' is needed. Building and developing Vietnamese enterprises should be considered a top priority national action program, while developing 'eagles with Vietnamese nationality' must be a critical task. Only when there are Vietnamese eagles will Vietnamese production chains be created.
The 'national entrepreneurship' needs to be re-designed to quickly 'change enterprises' blood'. In order to do this, it is necessary to build an institutional system for the digital-high tech–intelligence economy, which is a very difficult task, given the complexity of the history of development. 
Luong Bang

Two months after taking effect, the EU-Vietnam Free Trade Agreement, has brought back several opportunities for Vietnamese exporters. 
Vietnam attracted US$23.48 billion worth of FDI in the first 10 months of this year, equal to 80.6 per cent of the figure in the same period last year, the Ministry of Planning and Investment (MPI) has reported.