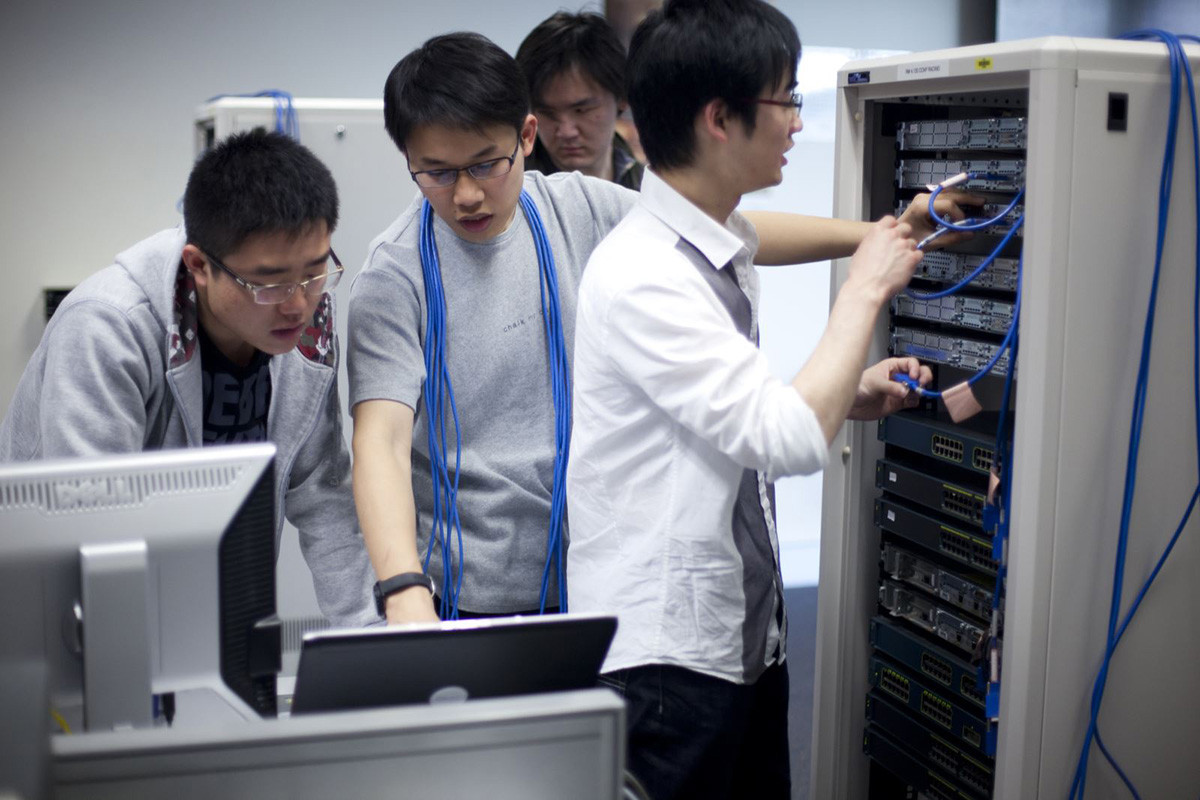 The World Bank's August report depicted a rather dark picture of Vietnam's human resources and post-secondary education situation.
The post-secondary education enrollment rate was 28.6 percent in 2019, compared with South Korea's more than 98 percent, China's more than 53 percent and Malaysia's 43 percent, and 55.1 percent of higher average-income countries.
Eleven percent of workers graduated from junior college (3-year training) or university (4-5-year). According to the World Bank, if qualification increases at the current pace, the figure for junior colleges and universities will increase to no more than 15 percent by 2050.
Regarding digital skills, it would take Vietnam 25 years to become equal to Thailand at this time. The World Bank also stressed that to reach the enrollment rate at the same level with higher average-income countries, Vietnam needs to enroll 3.8 million students, twice that of 2019.
Meanwhile, jobs and demand for working skills are changing rapidly. The jobs requiring simple skills are decreasing, while 8 of 10 of the fastest-growing professions require higher levels of occupational knowledge and a wider range of skills.
Improving the qualification of human resources is urgent for Vietnam's development. But there are still many problems in post-secondary education, especially vocational education.
Two-system training
Post-secondary education needs a push to tap the great potential of Vietnam's general education. The average number of years of schooling is 10.2 years, just second to Singapore in Southeast Asia.
Vietnamese students gain high achievements in international assessments in science and mathematics. However, post-secondary education, especially vocational education, is still not taking full advantage of the potential.
Vietnam's vocational education in 2019 ranked 102nd of 141 countries, and 8th in Southeast Asia, lower than Laos, but above Cambodia and Myanmar.
There are many problems in higher education. Several universities are listed among the world's top 1,000. The quality and relevance in teaching and studying at higher-education institutions have been improving slowly.
The question is how to quickly develop human resources with high skills and qualifications?
First, establishing a 2-system vocational training university, including a 2-year university system and 1-year intermediate system.
It is necessary to merge intermediate schools, technical junior colleges, vocational schools and centers by removing vocational junior colleges and establishing 2-year vocational universities on a large scale; and have enough resources and capability to provide high quality training programs.
To satisfy the requirements of the labor market, it is necessary to carry out a reform in specific issues: build standardized programs, reduce the number of people who don't have direct relations with the vocations, and restructure the training curriculum with 20 percent of theoretical lessons and 80 percent of practical lessons.
Second, gather resources for some universities to upgrade their ranking to international stature, serving as the locomotives to push the country's university system.
Some of the schools would pioneer attracting talented students to create a high-quality workforce and high-ranking leaders in all spheres.
These would also include training institutions focusing on the fields of AI, Big Data, Internet of Things, cloud computing, Blockchain, fintech and robots.
Third, spend more on post-secondary education at a level of high-income countries.
In 2019, Vietnam's spending on post-secondary education was 0.6 percent of gross domestic product (GDP), compared to South Korea's 0.9 percent and Malaysia's 0.82 percent.
The allocation of funding should be based on the performance results of schools.
Fourth, build information systems about the labor market to help workers, students and training establishments make decisions on vocational choice and the job transformation process.
Pham Manh Hung (Vietnam National University, Hanoi)