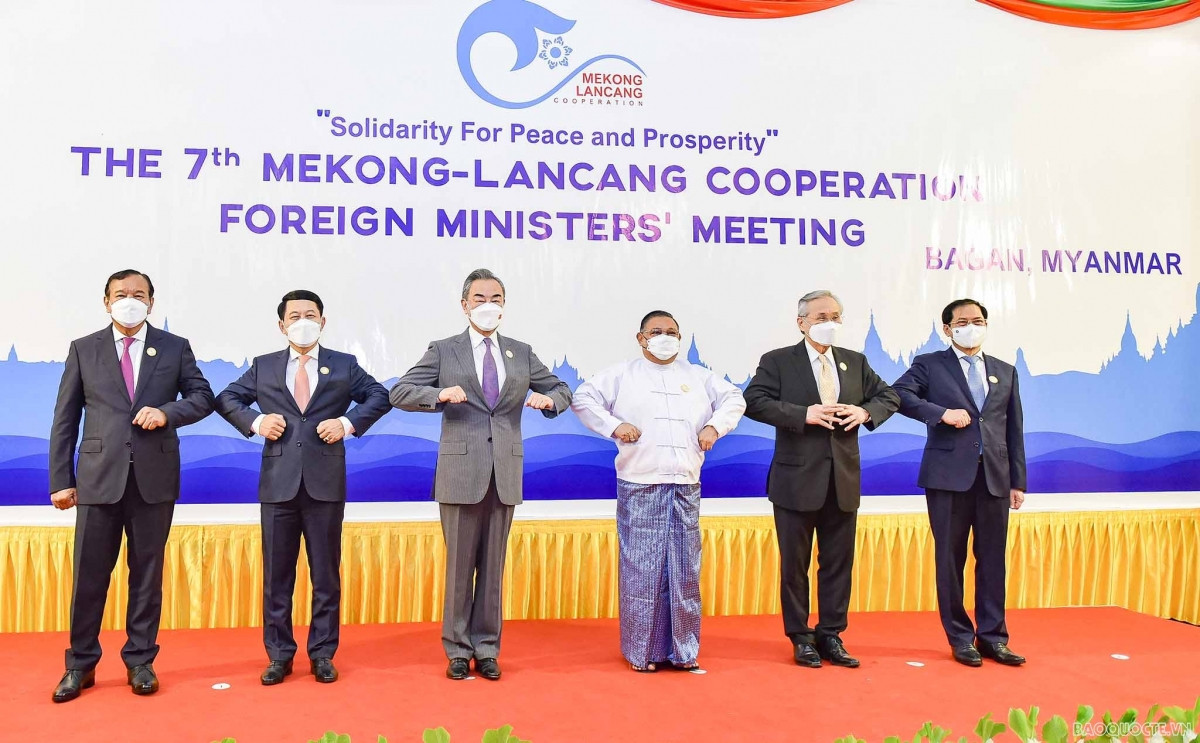 Foreign Minister Bui Thanh Son made the remarks while addressing the seventh MLC Foreign Ministers' Meeting that opened in Bagan, Myanmar, on July 4.
He shared the view with his counterparts of Cambodia, Laos, Myanmar, Thailand and China that despite the impact of the COVID-19 pandemic two-way trade turnover between Mekong River basin countries and China reached nearly US$400 billion last year, up 23% compared to 2020. Many large infrastructure projects have been completed, while hundreds of technical assistance projects have been implemented.
The ministers especially welcomed the achievements in the management and use of water resources of the Mekong River and pledged to obtain substantive results at the second Ministerial Meeting of the Mekong-Lancang Water Resources Cooperation to be held in Vietnam in 2022.
The ministers emphasized the principles of consensus, equality, mutual consultation and coordination, common contribution and shared benefits, with respect for the United Nations Charter and international laws. At the same time, they agreed to promote MLC cooperation by consolidating the friendly neighbourly relationship, making positive contributions to socio-economic development of the member countries, building the ASEAN Community, and realizing the sustainable development goals 2030.
They adopted a Joint Press Communique and four joint statements on strengthening agricultural cooperation, disaster prevention, customs and trade facilitation, and exchanges between MLC civilisations.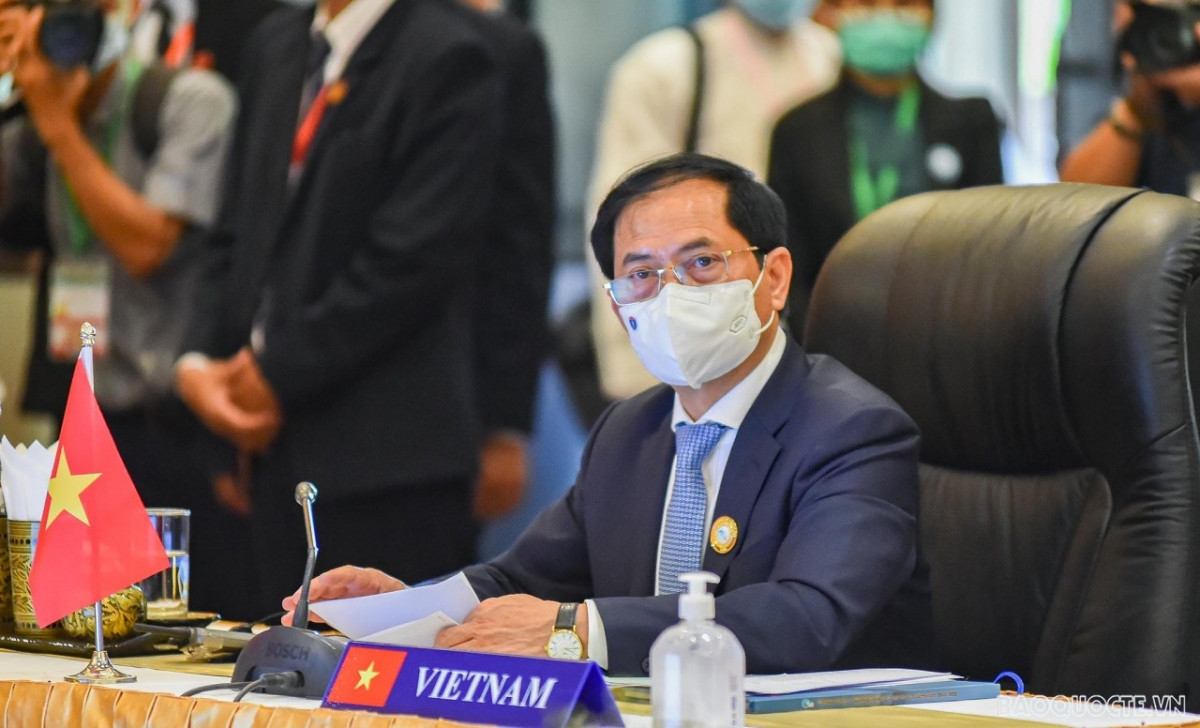 At the meeting, Vietnamese Foreign Minister Bui Thanh Son suggested four major measures to make the Mekong-Lancang Cooperation more effective.
He placed strong emphasis on speeding up economic recovery, enhancing the economy's resilience, and strengthening customs cooperation and trade facilitation in order to address goods congestion and ensure the circulation of goods and services.
Son suggested supporting member countries to adapt to climate change and transition to a green economic model, including improving production and storage capacity of clean energy, and applying high technology to smart agriculture and climate adaptation.
It's imperative to promote cooperation in the management and sustainable use of water resources, including speeding up the development of an MLC Water Resources Cooperation Action Plan for 2023-2027, said the diplomat.
He said the MLC should encourage consultation and dialogue on water resource development plans among member countries, increase the sharing of hydro-meteorological data and operation of hydroelectric dams, and strengthen coordination between the MLC and the Mekong River Commission.
Son also suggested that the MLC promote people-to-people exchanges through revitalizing and expanding tourism activities, cooperation between local governments and cultural, sports, youth and women's empowerment programmes.
The Vietnamese Minister's speech was highly appreciated by participating ministers.
Source: VOV