VietNamNet Bridge - With $10 billion of overseas remittances in 2012, Vietnam is listed in the top 10 countries that attracted the highest overseas remittances in the world, according to the World Bank (WB).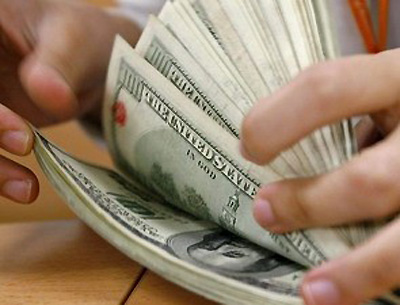 According to the latest report by the WB on migration and development, announced on April 19, the leading country in attracting the most remittances in 2012 is India with $69 billion.
Other countries in this list include: China ($60 billion), the Philippines ($24 billion), Mexico ($23 billion), Nigeria and Egypt ($21 billion each,) Pakistan and Bangladesh. Vietnam ranks 9th, with $ 10 billion.
According to the World Bank, official statistics showed that overseas remittances flowing into developing countries increased by 5.3 percent, reaching $401 billion in 2012.
The report added that overseas remittances to developing countries is expected to on average increase by 8.8 percent annually over the next three years and to reach $515 billion in 2015. Since 2000, the overseas remittance flow to developing countries has increased more than four times.
Global remittances, including remittances into high-income countries, is estimated to reach $314 billion in 2012, compared with $132 billion in 2000, the World Bank report said.
Before that, as announced by the Vietnamese Ministry of Foreign Affairs, in 2012, Vietnam ranked 7th in the world for attracting remittances, with about $10 billion.
Son Tung