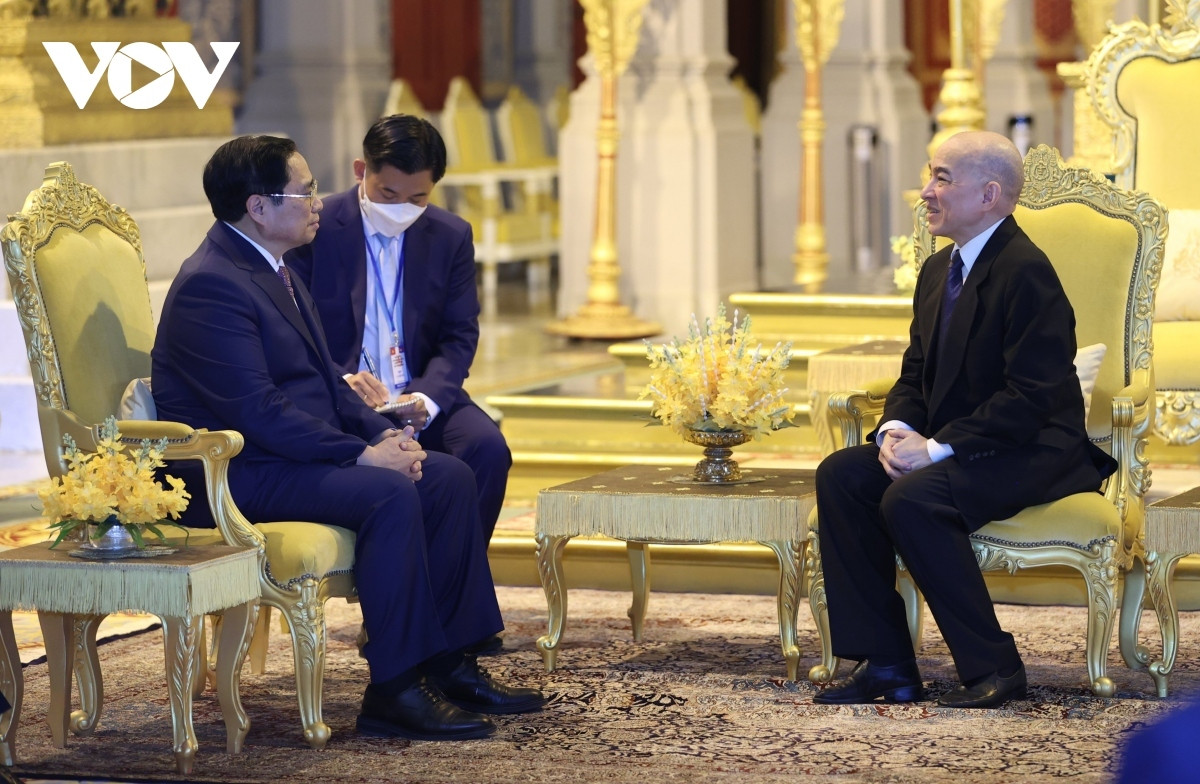 During a courtesy visit King Norodom Sihamoni, Chinh who is visiting Cambodia congratulated the great achievements that Cambodia has recorded over the years as well as its recent success in COVID-19 control, and expressed his belief that under the reign of the King, Cambodia will continue to prosper, with an increasing international position and role.
He conveyed the greetings of General Secretary Nguyen Phu Trong, State President Nguyen Xuan Phuc and other senior Vietnamese leaders to King Norodom Sihamoni and Queen Mother Norodom Monineath Sihanouk.
King Sihamoni welcomed Chinh's visit which he said would help boost the Cambodia-Vietnam relations in the coming time. He thanked the Vietnamese people for their valuable assistance to the Cambodian people in overthrowing the former genocidal regime as well as in the present-day construction and development. He also congratulated Vietnam's important achievements in all aspects, especially in COVID-19 control and post-pandemic socio-economic recovery.
The King highly appreciated the efforts of the two governments in promoting the comprehensive cooperation between Cambodia and Vietnam, bringing practical benefits to the two peoples.
Chinh expressed hope that the King would continue to support bilateral cooperation, and at the same time create favourable conditions for Vietnamese expatriates to live and do business stably in Cambodia, making positive contributions to Cambodia's socio-economic development and to the friendly relations between the two countries.
He respectfully reiterated President Nguyen Xuan Phuc's invitation to King Norodom Sihamoni to visit Vietnam at an appropriate time in 2023. The invitation was accepted with pleasure.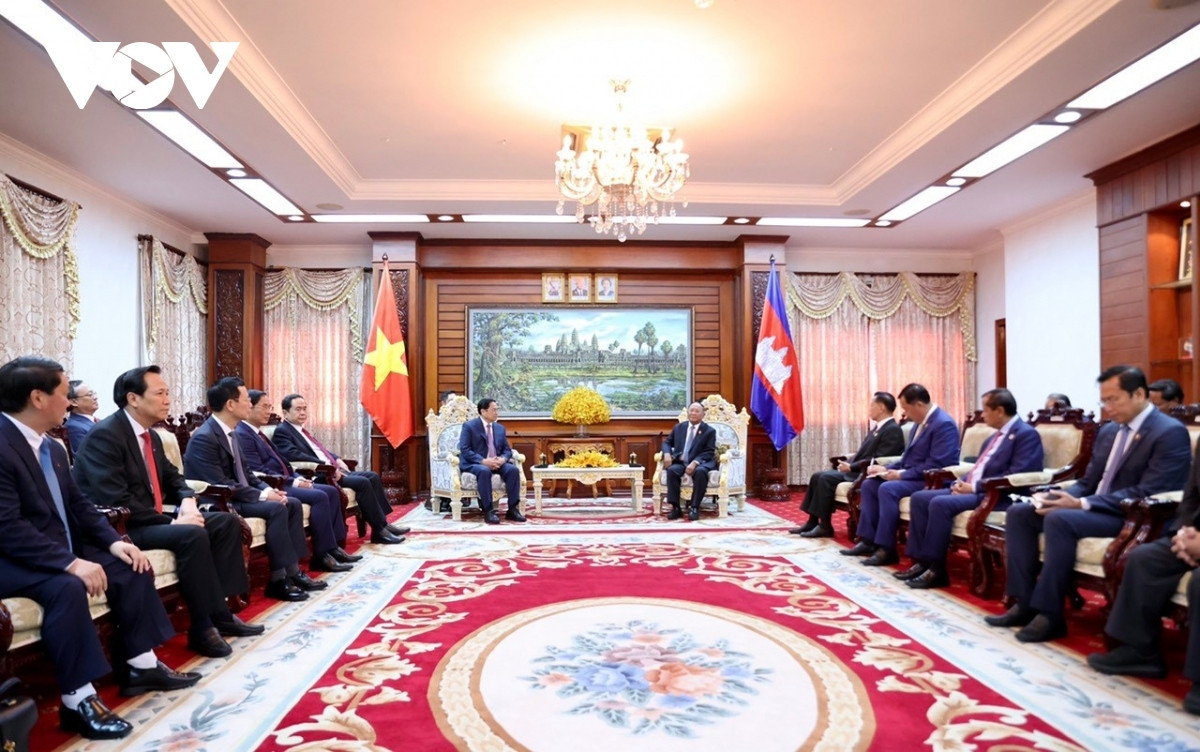 While meeting with Cambodian National Assembly president Heng Samrin, Chinh congratulated Cambodia on successfully organizing local elections in June 2022, creating the prerequisite for Cambodia to host the national elections in 2023. He expressed belief the Cambodia National Assembly would successfully chair the coming 43rd meeting of the ASEAN Inter-Parliamentary Assembly in Phnom Penh.
Chinh expected that the Cambodia National Assembly and President Heng Samrin personally would continue to support economic cooperation between the two countries and enhance the two legislatures' oversight role in ensuring the effective implementation of agreements signed between the two Governments.
For his part, Heng Samrin welcomed the results of the previous talks between Prime Ministers Hun Sen and Pham Minh Chinh and the signing of 11 cooperation documents following the talks. He highly appreciated the effective and substantial cooperation between the two Governments of Vietnam - Cambodia in the fields of politics, diplomacy, economy, trade, investment, education and training, culture, health, and especially in land border demarcation and border marker planting.
He conveyed sincere greetings to senior Vietnamese leaders, and said the Cambodia National Assembly is actively preparing to welcome Vietnam National Assembly Chairman Vuong Dinh Hue to the 43rd AIPA General Assembly.
Source: VOV