The hospital was basically completed at 10am on February 7, said Dr Dao Xuan Co, Deputy Director of Bach Mai Hospital.
Six experienced engineers of Bach Mai Hospital worked overnight to finish setting up this hospital.
The field hospital in Dien Bien has 300 beds, including 30 specialized beds for intensive recovery.
As the shops selling medical materials and equipment in Dien Bien were closed due to the Covid-19 epidemic, the staff of Bach Mai Hospital had to transport everything, even small screws, from Hanoi to Dien Bien.
Bach Mai Hospital has fully prepared medical equipment such as compressed air cylinders, oxygen tanks, ECMO systems, dialysis systems... for the field hospital's operation.
Experts of the Department of Medical Examination and Treatment, Department of Preventive Health, Bach Mai Hospital, National Institute of Hygiene and Epidemiology are divided into groups to implement other professional tasks, on-the-job training, and field survey.
Previously, Bach Mai Hospital assisted Hai Duong to set up field hospital No. 2 at Hai Duong Medical Technical University within 22 hours.
On February 5, Dien Bien province recorded three Covid-19 cases, becoming the 11th epidemic-hit province in the country. On the same morning, the Minister of Health sent an elite team to Dien Bien to support the fight against the epidemic. Dien Bien has not had experience in tracing and treating Covid-19. The province's testing capacity is only 200 samples per day.
By February 6, the Ministry of Health sent 30 medical experts in the fields of prevention, treatment and testing to Dien Bien.
The three patients in Dien Bien are under stable conditions.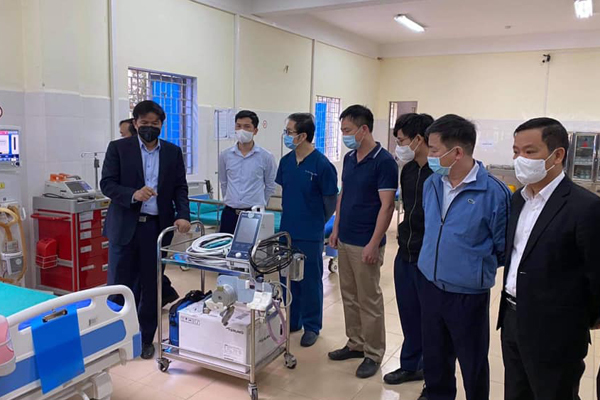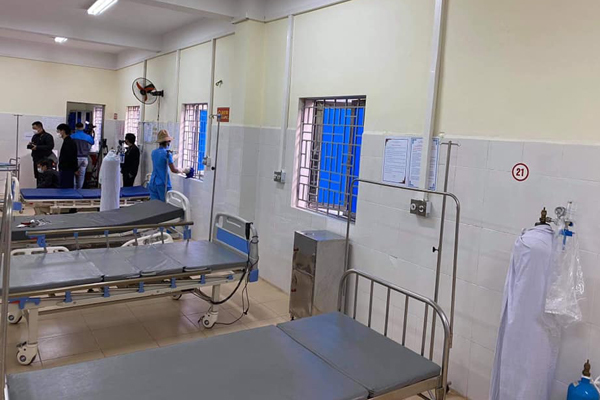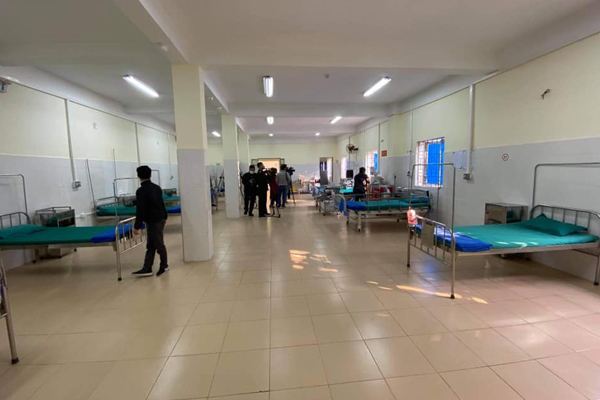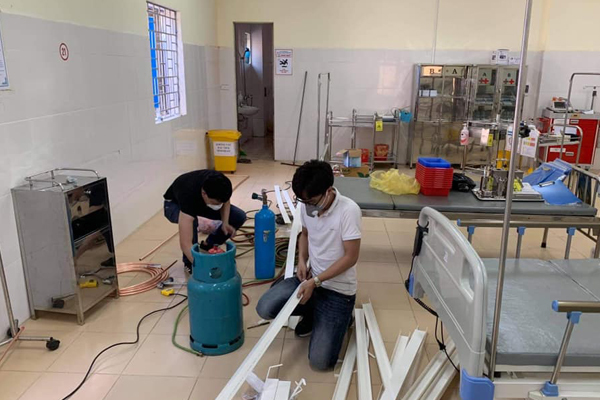 Six experienced engineers of Bach Mai Hospital worked overnight to finish setting up this hospital.

Thuy Hanh

Minister of Health Nguyen Thanh Long on January 28 asked relevant units to establish three COVID-19 treatment hospitals in Hai Duong province, where 73 community infection cases were confirmed over the past two days.

The Vietnam Vaccine Joint Stock Company (VNVC) has announced that it will import 30 million doses of COVID-19 vaccine from the UK in the first half of 2020.