Vietnam Report unveils top commercial banks

Vietnam Report on Tuesday announced the 'Top 10 Vietnamese Commercial Banks in 2019' based on their financial capacity, reputation and customer satisfaction.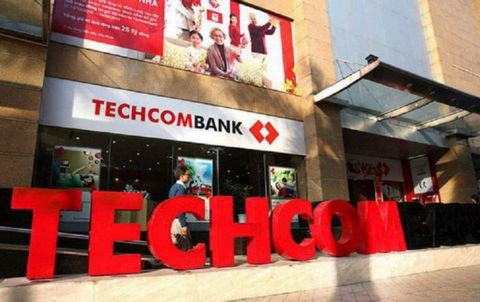 Techcombank for the first time appeared in Vietnam Report's Top 10 commercial banks in Viet Nam in 2019. — Photo thebank.vn
Vietcombank and Vietinbank maintained their first and second places in the list. Third position saw a change with Techcombank advancing one spot, pushing the Bank for Investment and Development of Viet Nam down to fourth.
Tien Phong Bank (TPBank) for the first time appeared in this list, ranking ninth, while Sai Gon Thuong Tin Commercial Bank (Sacombank) was removed from this year's edition.
The report has also identified a growth trend in the banking sector which emerged in the last two to three years, namely the rapid penetration of technology in the finance sector (fintech) along with changes in customer behaviour, like going online for shopping and entertainment.
Statistics of the State Bank of Viet Nam's Payment Department showed the number of transactions through domestic bank cards rose 18.45 per cent in the first quarter of this year, while payment through internet platforms increased 66 per cent year-on-year. Payment via mobile phones witnessed the strongest growth of 97.75 per cent in the number of transactions and 232.3 per cent in value.
According to Vietnam Report's survey, all surveyed banks said they planned to work with fintech companies to expand payment methods to implement the Government's target of developing a cashless economy.
However, market experts have expressed concerns about the negative impacts of the rapid development of fintech on the banking sector.
Investment in technology requires large capital and human resources, which could pose a big difficulty for many banks given the pressure to raise capital to meet central bank regulations. Meanwhile, customer information security is also a big challenge.
In addition, the development of fintech has made the monetary policy management of the Government more complex.
The use of technology in operation is an inevitable trend for banks and 75 per cent of surveyed banks said banks will prioritise research and application of new technologies in management system and customer service.
The report has been published annually since 2016 as an in-depth study of key sectors such as real estate, construction, insurance, pharmaceuticals, technology, food-beverage, retail, travel and logistics. 
Top 10 Vietnamese commercial banks in 2019 by Vietnam Report
Joint Stock Commercial Bank for Foreign Trade of Vietnam (Vietcombank)
Vietnam Joint Stock Commercial Bank for Industry and Trade (Vietinbank)
The Vietnam Technological and Commercial Joint Stock Bank (Techcombank)
Joint Stock Bank for Investment and Development of Vietnam (BIDV)
Military Commercial Joint Stock Bank (MBBank)
Vietnam Prosperity Joint Stock Commercial Bank (VPBank)
Vietnam Bank for Agriculture and Rural Development (Agribank)
Asia Commercial Bank (ACB)
Tien Phong Commercial Joint Stock Bank (TPBank)
Sai Gon – Ha Noi Commercial Joint Stock Bank (SHB)
VNS