Vietnam-RoK contemporary painting exhibition set to open in Hanoi

The Vietnam – Republic of Korea (RoK) Contemporary Art Exchange Exhibition themed "Different yet similar, similar yet different" is due to take place at the Vietnam Fine Arts Museum and the Korean Cultural Centre in Hanoi from December 3-14.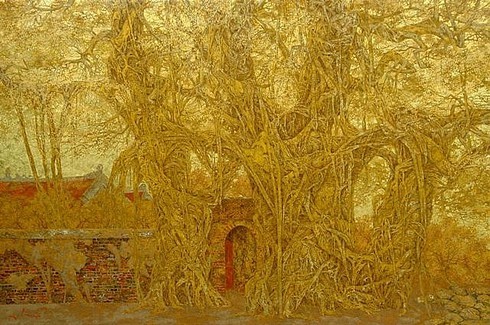 An artwork by Vietnamse painter Nguyen Quoc Huy (Photo: Baoquocte.vn)
The exhibition is expected to provide art lovers with multi-dimensional views of monochrome paintings by 12 talented painters of contemporary art from both nations.
Representing the RoK will be popular painters namely Khang Youngsoon, Kim Keun Tai, Kim Chun Soo, Kim Taek Sang, Yoon Sang-Yuel, Jin Young Lee, and Lee Jin Woo, whilst Nguyen Quoc Huy, Doan Hoang Lam, Cong Kim Hoa, Trinh Minh Tien, and Nguyen Linh will be the Vietnamese artists involved in the exhibition.
The event is jointly held by the Korean Cultural Center in collaboration with the Korean Institute for Culture and Economy Promotion, the Ministry of Culture, Sports and Tourism, and the RoK Embassy in Vietnam. VOV