Vietnam, RoK strike agreement on aggregate origin of apparel products
The nation has come together with the Republic of Korea (RoK) to sign a series of important documents, including a letter of exchange regarding the implementation of the aggregate origin of textile materials between both sides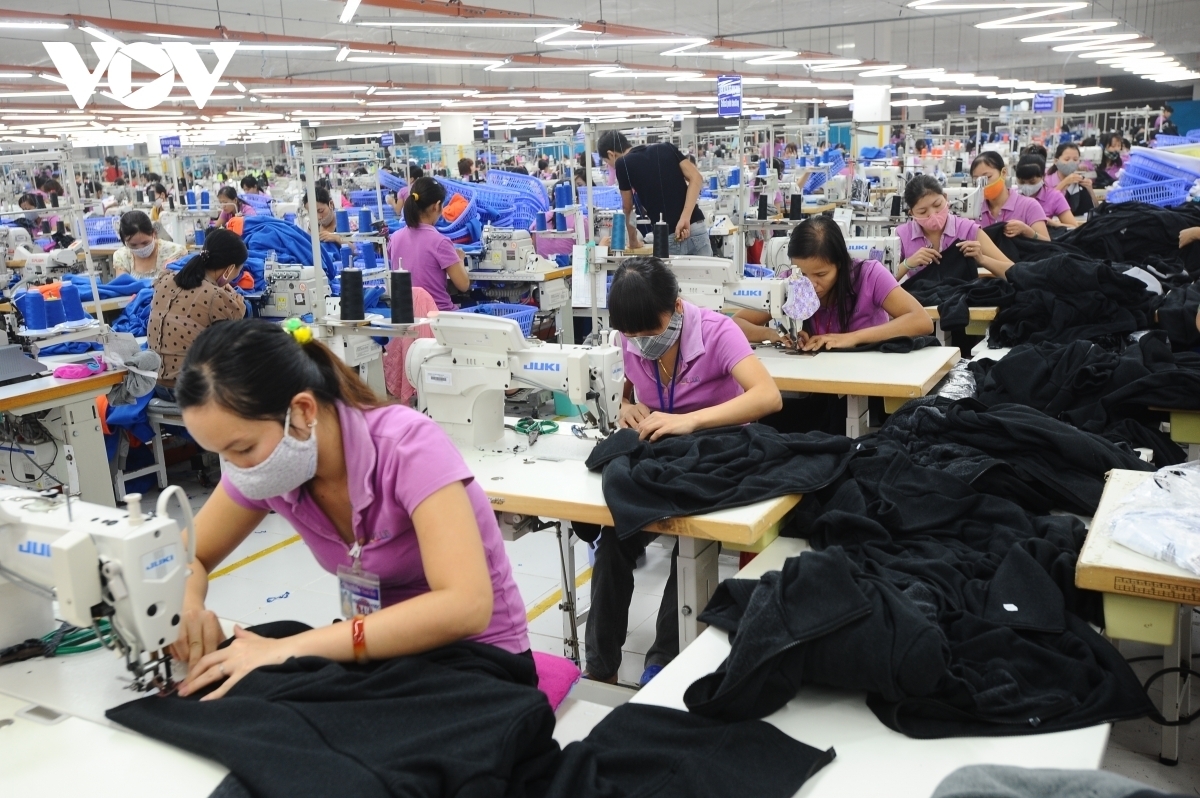 The latest signing took place following the fourth Joint Committee on the Implementation of the Vietnam-RoK Free Trade Agreement (VKFTA) which was recently held in Hanoi.
The agreement is of particular importance as it helps Vietnamese enterprises to take full advantage of high-quality textile and garment materials that originate from the RoK in order to produce apparel products that can then be exported to the EU market.
As set out in the EVFTA's commitments, businesses must enforce rigorous origin requirements whilst meeting strict quality criteria by ensuring that raw materials used to make clothing are woven in Vietnam or EU member states, thereby allowing local firms to enjoy the benefits of tariff reductions.
At present, this can be considered as one of the weaknesses of the domestic textile and apparel industry due to the majority of textile and garment materials being imported from sources that are not EVFTA members.
As a means of dealing with this problem, the country has negotiated with EU states to include a provision within the EVFTA Agreement to permit Vietnamese enterprises to add up the origin content of textile materials imported from the RoK to textile and garment products manufactured domestically. This will serve to help the nation maintain its position of enjoying preferential tariffs when exporting to EU nations due to the RoK previously signing an FTA with the European trading bloc.
Immediately before the enforcement of the EVFTA, the Vietnamese Ministry of Industry and Trade and the South Korean Ministry of Trade, Industry and Energy initiated negotiations for an agreement between the two sides. This was done with a view of carrying out a provision relating to aggregate origin of textile products within the EVFTA framework.
The signing of this agreement with the RoK following the EVFTA coming into force serves as an essential and timely remainder for Vietnamese enterprises to immediately solve the original problem regarding high-quality textile materials. In addition, local businesses should strive to capitalise on the opportunity to export textile products to the potential and highly-lucrative EU market.
Currently, the EU represents the largest nation's textile and garment consumption market, with an annual import turnover of over US$250 billion. In 2019, Vietnamese textile and garment exports to the EU reached a mere US$4.3 billion, accounting for 2% of the overall market share of the large and potential EU market.
This figure indicates that Vietnamese textile and garment exports to the bloc have yet to meet the full potential that exists in this vast market. Moving forward, economic experts forecast that the Southeast Asian nation's textile and apparel exports to the EU market will increase rapidly by approximately 67% by 2025 in comparison to the scenario without the EVFTA. VOV

The EU-Vietnam Free Trade Agreement, which entered into force on August 1, is expected to help heat up mergers and acquisitions in Vietnam's retail market.