Vietnam's challenges and economic prospects in 2023
Geopolitics and new technologies are changing the world, opening up new opportunities for Vietnam to develop, if it can grasp them.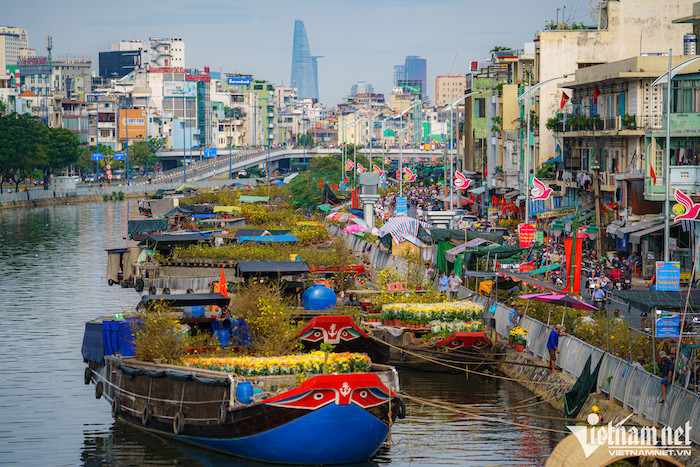 In 2022, Vietnam obtained a GDP growth rate of 8.02 percent, the highest figure since 2011. However, this achievement was overshadowed by the loss of hundreds of thousands of jobs, factories' downsizing and temporary closures, and stalled stock and real estate markets.
The high GDP growth rate was fueled by growth from the service sector, at 9.99 percent which accounted for 41.33 percent of GDP.
Analysts pointed out that the growth rate was high compared with the low rate in 2021, when Vietnam suffered heavily from Covid-19 and lockdowns. The growth rate in Q3 2022 rose to 13.7 percent, compared to a similar period last year when HCM City and neighboring localities were in lockdown at that time.
Lockdowns were later also applied in northern provinces in Q3 and Q4 2021.
Meanwhile, the growth rate in Q4 2022 was just 5.9 percent compared with Q4 2021.
Growth mostly came from the service sector, which made up 41.33 percent of GDP. However, in 2022, the service sector did not fully recover. The aviation industry was not busy, especially because of China's zero-Covid policy.
The GDP growth rate in 2022 was attributed to the service sector and industrial production, especially in the first three quarters of the year. With GDP exceeding $400 billion, GDP per capita exceeded the $4,000 threshold.
Markets in difficulties
Vietnam has entered an important transitional period (2023-2025) in its development strategy aiming to escape the middle-income trap. Meanwhile, 2023 is expected to be a year with many unknowns.
The US Fed (Federal Reserve) moves are expected to impact Vietnam's forex market stability. Forex reserves and dong/dollar exchange rates at reasonable trading bands are a positive factor for production and services.
China's decision on reopening its market will bring opportunities to Vietnam, helping enterprises push up production and increase revenue from services.
However, the growth rate of the service sector is not likely to increase as it did in 2022 because the productivity increase is always lower than goods production.
The revenue from tourism rose by 40 percent in 2022 because of the low rate during Covid-19 in 2021. A PMI (Purchasing Managers' Index) of below 50 means the possibility of recession, or a decline in 2023.
The gloomy world economy means decreases in exports and total FDI capital. In other words, it will be difficult to obtain growth in 2023 if China, the US and EU economies face difficulties.
The PMI is decreasing to below 50, especially in November - December 2022 and January 2023 (Tet month). This shows that Vietnam's production is on the decline with fewer orders, production reductions, job cuts and lower confidence.
The tightened monetary policy and increased bank loan interest rates in H2 2022 were the major reasons behind the decline in production.
The uncertainties in the bond market and the long lull of the real estate market are also signs that recession pressure will continue to increase in H1 2023 until there is monetary policy loosening and recovery of orders from Vietnam's loyal markets.
In theory, public investments are a fiscal tool to accelerate economic development. However, with the slow disbursement of public investment, there is not much optimism for fiscal policy loosening.
Solutions
The government needs to apply comprehensive solutions to accelerate demand. One of the problems is slow site clearance because of many reasons, affecting the implementation of projects.
According to the national television VTV, about VND284 trillion worth of bonds will mature in 2023 and VND363 trillion in 2024. The pressure on bond issuers will be high, especially when the legal framework for the bond market remains imperfect.
Regarding the real estate market, analysts do not think it will recover soon. Short- term and medium-term capital are needed to avoid collapse.
Enterprises are facing a serious shortage of capital to run production and business. The loan interest rate increases and tightened lending in 2022 dealt a strong blow on enterprises' operations.
It is necessary to design policies that both curb inflation and provide credit to enterprises.
Last but not least, using officials for the right purposes and at the right moments play an important role. The anti-corruption "blazing furnace" campaign needs to be followed by an anti-bureaucracy campaign.
To Van Truong