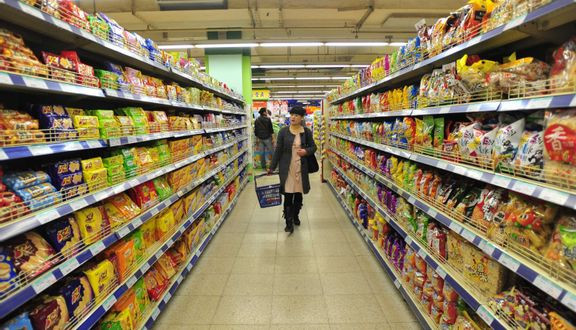 GSO attributed the CPI rise to the price hikes of some groups of products in this quarter.
Among them, domestic fuel prices in the third quarter rose an average of 21.77% year-on-year, sending the overall index up 0.78 percentage point. The price of kerosene also soared over 63% versus the year-ago figure.
Food prices from July to September edged up 2.33% compared to the year-ago period, thereby contributing a 0.5-percentage-point increase to the CPI.
The prices of housing maintenance materials saw a year-on-year rise of 7.75%, leading the CPI to edge up 0.16 percentage point.
In the third quarter, the country saw education services prices leaping 1.57% year-over-year as some provinces and cities nationwide hiked tuition fees for the new academic year 2022-2023. As a result, this accounted for a 0.09-percentage-point rise in the overall CPI.
The higher prices of cooking gas, foodstuff and air tickets contributed to the CPI growth.
Given the global upward trend in cooking gas prices, the domestic prices of the product in this quarter soared 5.6% year-on-year.
Foodstuffs witnessed a year-on-year price increase of 2.41%.
As for airfares, they surged 68.02% as travel demand soared after the country brought the Covid pandemic under control.
The CPI in September has gained a slight 0.4% over the previous month.
Among the 11 consumer goods and services groups in the basket of items used to calculate the CPI, two registered a price decline. Transport services fell 2.23% due to fuel price drops this month. Postal and telecommunication services dipped a fractional 0.04%.
The CPI in September expanded 3.94% against the same period last year and rose 4.01% versus December last year.
During the first nine months of the year, the CPI marked a year-on-year rise of 2.73%.
Further, core inflation in September went up 0.47% month-on-month and 3.82% year-on-year. The figure recorded in the year to September rose 1.88% year-on-year.
Source: Saigon Times