Vietnam's fruits enter choosy markets
In the domestic market, a red-flesh pomelo is priced at VND23,000-45,000/kg. In the US, it is VND535,000 per kilogram.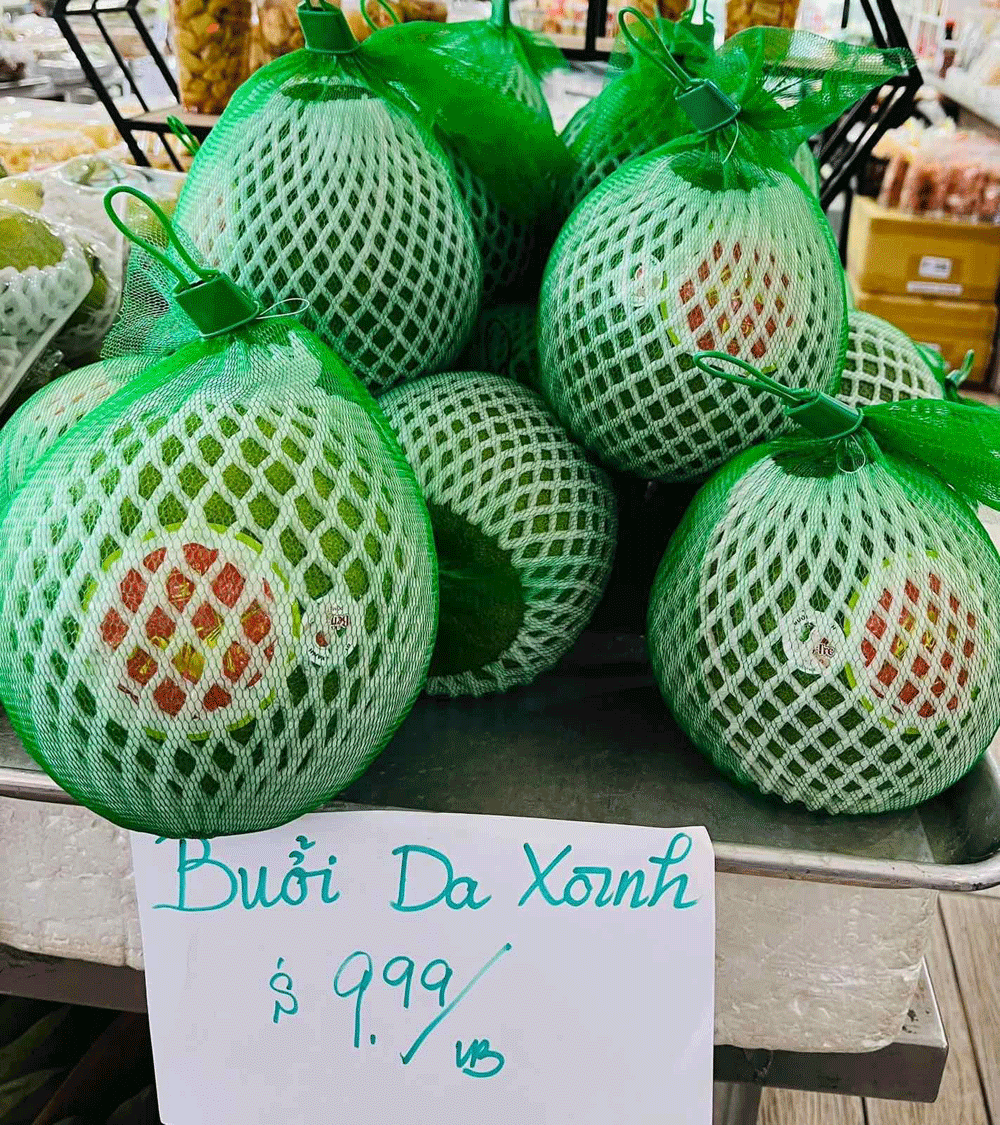 In late November, from Ben Tre, the first consignment of red-flesh pomelo was shipped to the US, two months after the US officially allowed imports of Vietnam's fresh pomelos.
Ngo Tuong Vy, CEO of Chanh Thu Fruit Import-Export JSC, said 40 tons of pomelo have been shipped by air and by sea to this market. At many sales points and supermarkets in the US, the price of red-flesh pomelo is quoted at $15-22 per kilogram.
Pomelos exported by Chanh Thu have an average weight of 1-1,7 kilograms, so each pomelo is priced at VND375,000-900,000, 16-20 times higher than in domestic markets.
For the first consignment transported by air, Vy said that both exporters and importers don't think of making profit, just aim to introduce products. The company planned to ship pomelos to the US next January by sea, with lower transportation cost. Vietnamese pomelos would be sold in a large quantity at more reasonable prices.
Vy said there are numerous orders for red-flesh pomelo from now to Tet.
Also in late November, after examining six samples of red-flesh pomelo and finding that they satisfied 821 criteria in food hygiene as per EU requests, the first consignment was exported to the EU.
According to the Ministry of Agriculture and Rural Development (MARD), pomelo is one of key crops in Vietnam, with a total growing area of 105,400ha and output of 905,000 tons per annum. Pomelo is grown in the Red River (13,000 hectares, 175,000 tons), and highlands of the north (30,000 hectares, 253,000 tons). Mekong Delta has 32,000 hectares and 369,000 tons).
In 2021, Vietnam's red-fresh pomelos were exported to 12 countries and territories with the export output of 3,000 tons.
After the signing of a protocol with China, durian exports to this market soared by 294 percent in October 2022, while the price has increased by three times.
In October 2022, durian exports alone brought turnover of $79 million in the first 10 months of the year. Since September 17, Vietnam has exported 20,000 tons of durian to China.
Tam An