Vietnam's opportunities in CBDC race
Eighty-six percent of central banks, including Vietnam's,  are considering the Central Bank Digital Currency (CBDC) for their economies.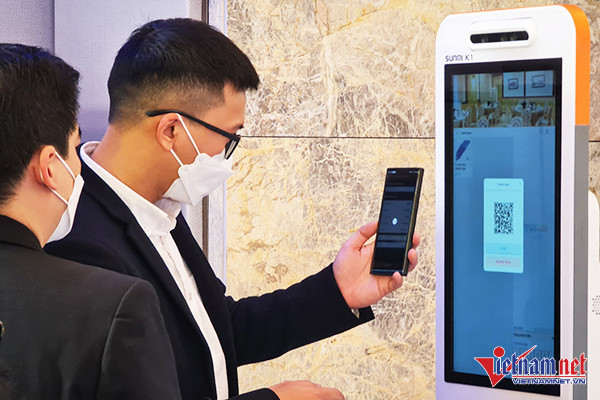 China is expanding the trial use of e-CNY, or digital yuan. A report says that as of May 31 the country had 4.6 million transaction points accepting payments in e-CNY, with 264 million transactions having been made. e-CNY is a digital currency of the central bank.
CBDC bears the characteristics of both cryptocurrency and fiat. It is issued by central banks, but uses an algorithm similar to cryptocurrencies.
VietNamNet recently had a talk with Safdar Khan, Southeast Asia President of Mastercard, about the development of digital payment in Vietnam, as well as Vietnam's opportunities in the race for digital currencies among countries.
He said the Covid-19 pandemic had accelerated digital transformation. Many consumers in Vietnam who sought new digital payment methods had not been using cash even before the pandemic outbreak. This is attributed to the popularity of the internet in Vietnam and mobile devices, as well as the government's efforts to promote financial inclusion and non-cash payments.
Vietnam is one of the promising markets in the field of digital payment in Asia. The number of consumers in Vietnam with mobile payment transactions rose from 37 percent in 2018 to 61 percent in 2019.
Contactless payment continued to develop after the pandemic period. In the first four months of 2022, the number of non-cash payment transactions in Vietnam surged by 69.7 percent, while mobile payment transactions increased by 97.65 percent, and payments with QR Code by 56.52 percent compared with the same period last year.
He said that over the last two years the pandemic further boosted the digital lifestyle. In the face of these changes, many central banks are issuing a retail digital currency for day-to-day payment activities. Eighty-six percent of polled central banks said they were actively considering the value of digital currencies issued by central banks for the economies.
CBDC will improve the modernization of the national payment system while maintaining the capability of accessing money of the central banks. CBDC will also help settle inefficiency related to money printing costs and transport that central banks must pay for.
With CBDC, banks can introduce new payment functions such as programmatic and offline payments as well as safe and effective disbursements. The governments also can improve cross-border payment capability with digital currencies issued by the central bank.
Trong Dat