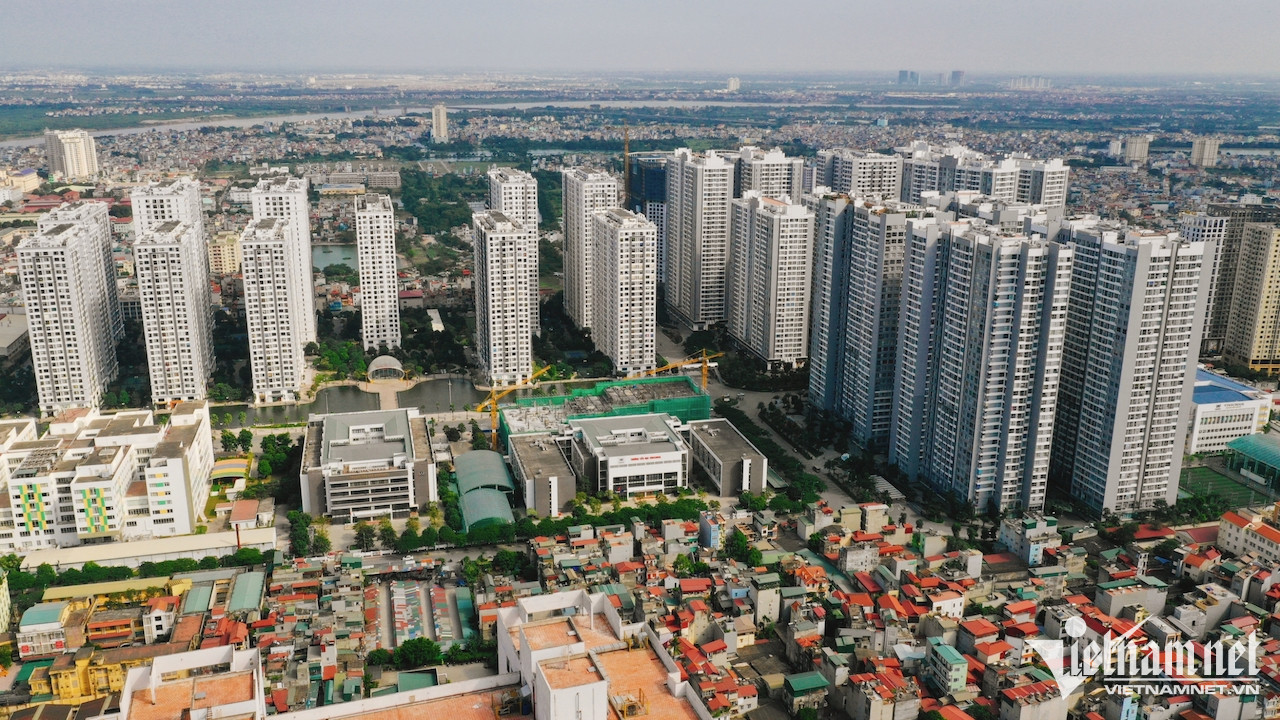 According to the Ministry of Construction (MOC), products are mostly mid- and high-end, with nearly no affordable housing.
The proportion of more affordable housing products dropped from 20 percent in 2019 to below 5 percent in 2022.
The number of projects under execution is very small.
Regarding the commercial housing market segment, there were 126 projects with 55,700 apartments licensed in 2022, or 52.7 percent of 2021.
There were 466 projects with 228,000 apartments under implementation, or 47.7 percent of 2021, while 91 projects with 18,000 apartments were completed, or 55.2 percent of 2021.
Only nine social housing projects with 5,520 apartments obtained licenses in 2022.
MOC reported that prices rose in Q1 and Q2, stood at high levels in Q3, and slightly decreased in Q4. However, the decrease only occurred with a few projects.
HOREA (the HCM City Real Estate Association) Chair Le Hoang Chau confirmed that affordable products, i.e. priced at VND30 million per sqm or lower, and social housing are seriously lacking.
In 2020, only 1 percent of total housing products were affordable, and there has been no such product since 2021.
Social housing products are priced at up to VND25 million per sqm, while the targeted level is VND15 million.
As for commercial housing, products with prices below VND35 million per sqm have disappeared in the market.
Meanwhile, there are super luxury products valued at VND500-700 million per sqm.
Real estate loans
As of the end of December 31, 2022, the outstanding loans provided to the real estate sector had reached VND800 trillion. The outstanding balance of privately placed bonds had climbed to VND2 quadrillion as of December 25, 2022, while real estate bonds accounted for 30 percent.
According to the Ministry of Finance (MOF), the total value of privately offered bonds that matured in the last two months of 2022 was VND55.989 trillion. The figures will be VND282 trillion in 2023 and VND362 trillion in 2024.
The payment for due bonds has put a heavy burden on real estate firms. Some are under pressure to pay debts before maturity to investors because of many reasons, including changes in the policy on controlling bond issuance.
The ministry reported that by the end of September 2022, enterprises had bought back VND133.314 trillion worth of bonds before maturity, up by 42.1 percent over the same period 2021. Of this, credit institutions had bought back VND58.389 trillion, while real estate firms bought back VND29.207 trillion.
Meanwhile, both real estate firms and home buyers find it difficult to access bank loans.
Number of bankrupt real-estate companies soars by 40%
According to the General Statistics Office (GSO), 1,194 real estate firms dissolved in 2022, higher than the Covid-19 period. The figures were 861 for 2021, 978 for 2020 and 686 for 2019.
Real estate brokers have fallen into difficulties, reporting heavy losses for Q4/2022.
Dat Xanh Real Estate Service's finance report showed that brokerage services brought VND2.34 trillion in 2022, a decrease of 21 percent over 2021. Its total revenue was VND4.096 trillion, down 5 percent, while post-tax profit VND319 billion, down 41 percent.
Danh Khoi JSC got VND28 billion of revenue from brokerage services, down by 76 percent, while the total revenue was VND194 billion, down 56 percent.
Many real estate firms have downsized their staff. The number of workers at Dat Xanh dropped from 6,380 to 3,340 in Q4/2022. Meanwhile, Khai Hoan Land had to shut down branches and representative offices in Nha Trang and Can Tho.
Prime Minister Pham Minh Chinh said that all subjects have to take initiative in solving problems. Real estate firms must be responsible for themselves and settle difficulties themselves. No one has to 'rescue' others.
Anh Phuong