Vietnam's university ranking remains unreliable
No official ranking of Vietnam's universities is reliable enough to show the entire panorama of the country's higher education.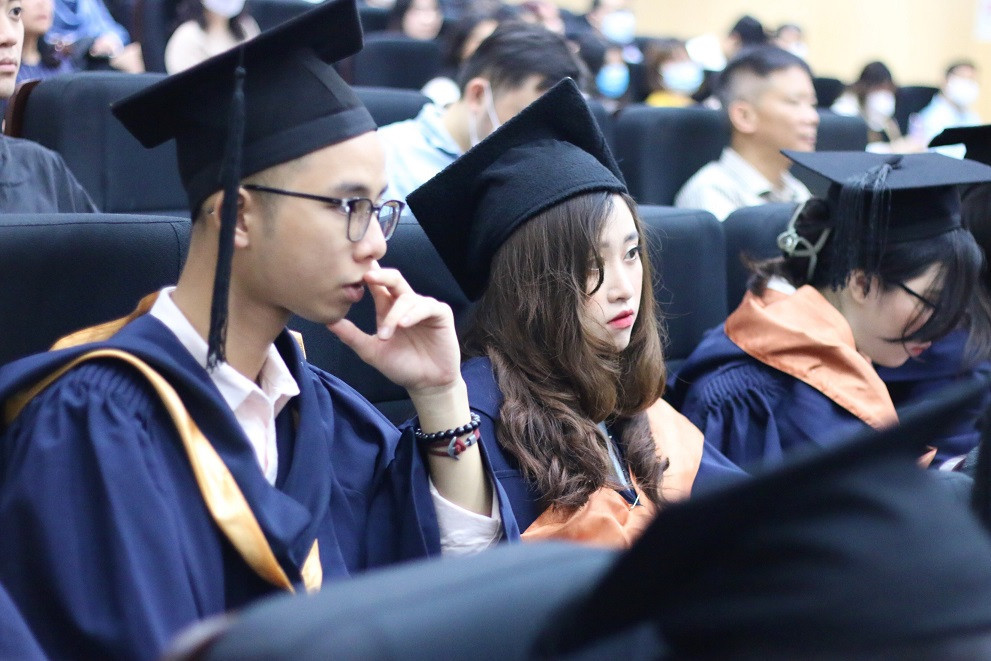 In 2017, a group of independent experts announced the ranking of 49 universities in Vietnam.
In 2020, a research team at Hanoi National University, under the sponsorship of the MOET-led (Ministry of Education and Training) National Education Science program, released a report on the ranking and star rating of 30 education establishments in Vietnam and ASEAN (UPM)
Most recently, VNUR (Viet Nam's University Rankings) was launched. It is considered the first ranking of Vietnam's universities in the country.
However, the reliability and 'life expectancy' of the rankings remain open.
Le Dong Phuong, former director of the Higher Education Research Center of the Vietnam Institute of Educational Sciences, said the ranking of universities satisfies the demand for relative comparison among higher education institutions.
Each ranking has its specific goals. In general, the purposes determine the corresponding results.
Phuong said rankings are looked at in different ways.
In general, in ranking education establishments, questions are raised about the purposes of the ranking and the data the rankings use.
Another problem in Vietnam is that rankings are criticized and considered unreliable if the results are different from the expectations of certain groups of people.
Phuong said that though there are some rankings of Vietnam's universities, no one can say for sure that the data used is accurate.
"Five years ago, a ranking of 49 higher education establishments was made public. But the ranking was stopped later," he said.
Regarding UPM, its special characteristic is that schools need to pay fees to be ranked. About 30-40 schools joined the program in the last three years.
Meanwhile, VNUR pursues another way of ranking. It has announced rankings based on information provided officially by schools on their websites.
The ranking method seems to be objective and unbiased, but doubts still exist if the data is accurate and sufficient.
"The information is official, provided by schools themselves, but no one can verify if the information is true," he said.
He cited two universities as an example. Two schools were placed in high positions in VNUR, but both were involved in scandals in recent years. They were criticized for buying scientific articles and hiring foreigners to write articles.
Noting that each ranking has its own criteria for assessment, Phuong said that it is unreasonable to equate different rankings, or consider some certain rankings as representative of the overall quality of schools. He thinks there is no need to have a ranking of universities in Vietnam at this time.
"In the past, it was very difficult to access information, including simple information. Even state management agencies could not get this. However, it is easy to check information now and most schools publicize their information," Phuong said.
Nguyen Viet Thai, a lecturer at Hanoi Trade University, said that no prestigious university ranking exists because it is difficult to obtain accurate data.
"A university ranking was released recently, which, in general, approaches international organizations' criteria. However, the question is whether the assessment method, the quality of information and the collected figures are reliable," Thai said, adding that even the information officially shown on schools' websites could be wrong.
Hanoi National University has nearly 60,000 students, but a recent ranking was based on the figure of 50,000 students. This means that the criteria per capita is higher than in reality.
Regarding the numbers of scientific articles published on ISI journals, Thai said that the figures provided by universities are not verified.
To have a good ranking of universities in Vietnam, there must be a good national database which is connected and updated regularly with schools. If this requirement cannot be satisfied, the ranking will be nonsensical.
Thanh Hung