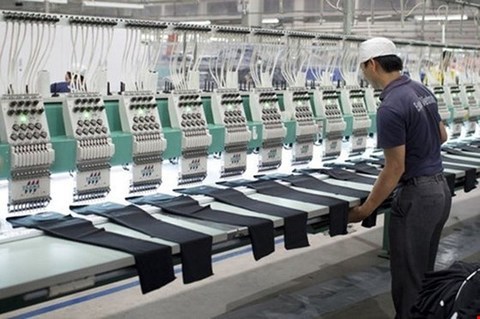 Viet Nam drew US$1.6 billion from investments related to China's Belt and Road Initiative. — Photo saigondautu.vn
A recent report conducted by PricewaterhouseCoopers and the Singapore Business Federation, which represents more than 25,000 companies' interests in the city-state, named Viet Nam, Singapore and Indonesia as the top countries where organisations see BRI opportunities, according to Nikkei Asian Review.
The report cites a survey of about 50 public- and private-sector leaders in the region – from industries like financial services, energy and construction – which found that 66 per cent of respondents identified Viet Nam as a place with BRI opportunities, followed by Singapore and Indonesia at 57 per cent.
Another report from Maybank Kim Eng's research arm also showed in the first half of 2019, Viet Nam drew US$1.6 billion from investments related to BRI, ranking fourth among Southeast Asian countries behind Indonesia with $3 billion, Cambodia with $2.5 billion and Singapore with $1.9 billion.
Chinese BRI investment and construction contracts in the Southeast Asian region almost doubled to $11 billion in the first half of 2019, from $5.6 billion in the last six months of the previous year.
The China-led Asian Infrastructure Investment Bank has lauded the role that the Association of Southeast Asian Nations has played in realising development opportunities. — VNS

A currency war could break out among a number of countries, Nguyen Tri Hieu, a finance expert told the press recently.

Vietnam attracted a total of US$7.5 billion in fresh investments from China, including Hong Kong, in the first half of this year, which is more than 30% higher than in all of 2018.