Vietnam sees sharp increase in dengue infections
The Ministry of Health has realized a warning about a sharp increase in the number of dengue infections across the country.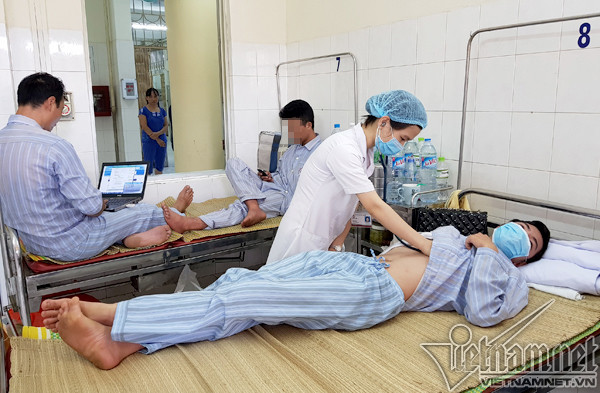 The number of dengue infections increased by 2.3 times in the first two months of this year compared to the same period last year, with most of the cases recorded in the southern and central regions, the ministry said in its telegram.
Indeed, dengue fever is at risk of spreading across many provinces and cities nationwide unless prevention measures are adopted.
In the south-central province of Phu Yen, the number of infections rose by 1.3 times in the initial two months of this year compared to the corresponding period last year, with two deaths reported.
In the capital of Hanoi, 164 cases were detected over two months, representing an 18-fold increase compared to the January-February period of 2022. Last week alone saw the city record 14 fresh cases, an increase of four cases from the previous week.
In its telegram recently signed by Deputy Ministry of Health Nguyen Thi Lien Huong, the Ministry of Health requested that cities and provinces step up communication campaigns to raise public awareness and encourage people to engage in the fight against the disease.
It's important that local authorities direct their preventive medicine system to closely monitor the disease to early detect and timely deal with any hotspot that breaks out in their localities, the ministry said in the telegram.
The ministry encouraged localities to promptly take prevention measures, including enhancing sanitation campaigns by for instance killing larva in water containers and using mosquito nets when sleeping, especially in wet, far-flung areas.
It also asked local medical facilities to ensure adequate medicine, equipment and treatment machinery to provide medical examinations and treatment for patients.
Last year, Vietnam recorded nearly 362,000 dengue infections, including 133 fatalities.
Source: VOV