Vietnam steps up removal of tariff barriers when joining AEC
VietNamNet Bridge – The formation of the ASEAN Economic Community (AEC) on the last day of 2015, which saw a series of tariff and non-tariff barriers removed from doing business within the communit, has opened up a wider market
VietNamNet Bridge – The formation of the ASEAN Economic Community (AEC) on the last day of 2015, which saw a series of tariff and non-tariff barriers removed from doing business within the communit, has opened up a wider market for Vietnamese enterprises to trade goods, attract investment and participate more deeply in the regional production and supply chains.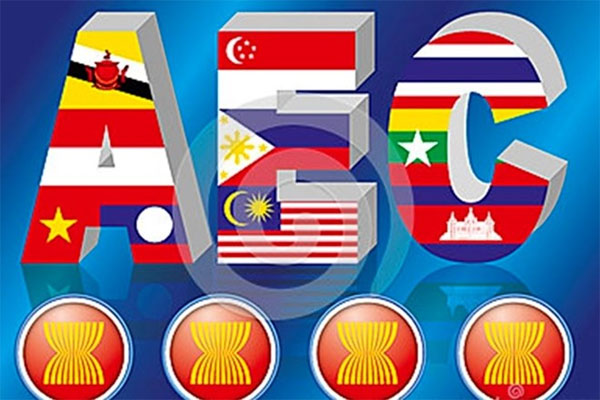 Illustrative Image (Source: vcci.com.vn)
Following the achievements of the ASEAN Free Trade Area (AFTA), in the AEC environment, taxation commitments are a priority to facilitate trade liberalisation and the free flow of goods, investment and labour within the region.
Head of the Ministry of Finance's Tax Policy Department Pham Dinh Thi said that the AEC will bring about both opportunities and challenges for Vietnam as it has to totally cut import taxes imposed on goods bought from ASEAN countries to zero by 2018.
In a road map to reduce tariffs of the ASEAN Trade in Goods Agreement (ATIGA), by the end of 2014, Vietnam cut 6,859 tax lines to zero percent, accounting for 72 percent of total import and export tariffs.
From January 1, 2015, Vietnam continued adjusting an additional 1,720 tax lines, or 18 percent of total tax lines, to zero percent from 5 percent.
Around 7 percent of total tax lines will be cut to zero percent by 2018, including products such as iron and steel, automobiles, machinery, building materials and furniture. While some sensitive agricultural products like live poultry, chicken meat, eggs, citrus fruits, rice, processed meat and sugar are allowed to keep the tax rate of 5 percent.
Deputy head of the Finance Ministry's International Cooperation Department, Nguyen Ba Toan, said that Vietnam has stepped up its international economic integration for more than 10 years. The decrease of tax lines has been popular to businesses, who know what measures to make to take advantage of the opportunities arising from less tax, and also how to minimise negative impacts.
According to Vo Tri Thanh, Deputy Director of the Central Institute for Economic Management, when integrating into the ASEAN Economic Community, Vietnam will face a risk of being more dependent on imported materials and that of decreasing investment in domestic self-supply production.
Notably, the higher tax incentives in foreign markets are - the higher the risk is, Thanh stated.
Economists suggested that along with commitments to reducing import-export taxes following the AEC road map, Vietnam should adjust its domestic tax system in order to make it conform with international practices, and help it be more simple and transparent.
To anticipate opportunities brought by the integration process, the Finance Ministry also adjusted several tax policies. Corporate income tax was cut to 22 percent from 25 percent, while individual income tax reduced to 35 percent.
According to the head of the Tax Policy Department, Pham Dinh Thi, to take advantage of opportunities when participating in the AEC and minimise negative consequences, Vietnam should continue studying measures relating to taxation that would support domestic production and business, and increase the economy's competitiveness.
VNA