Vietnam successfully develops AI-based driver monitoring system
In addition to the driver monitoring system using AI technology, Vietnamese researchers have also succeeded in developing a 360-degree panoramic view monitor for drivers.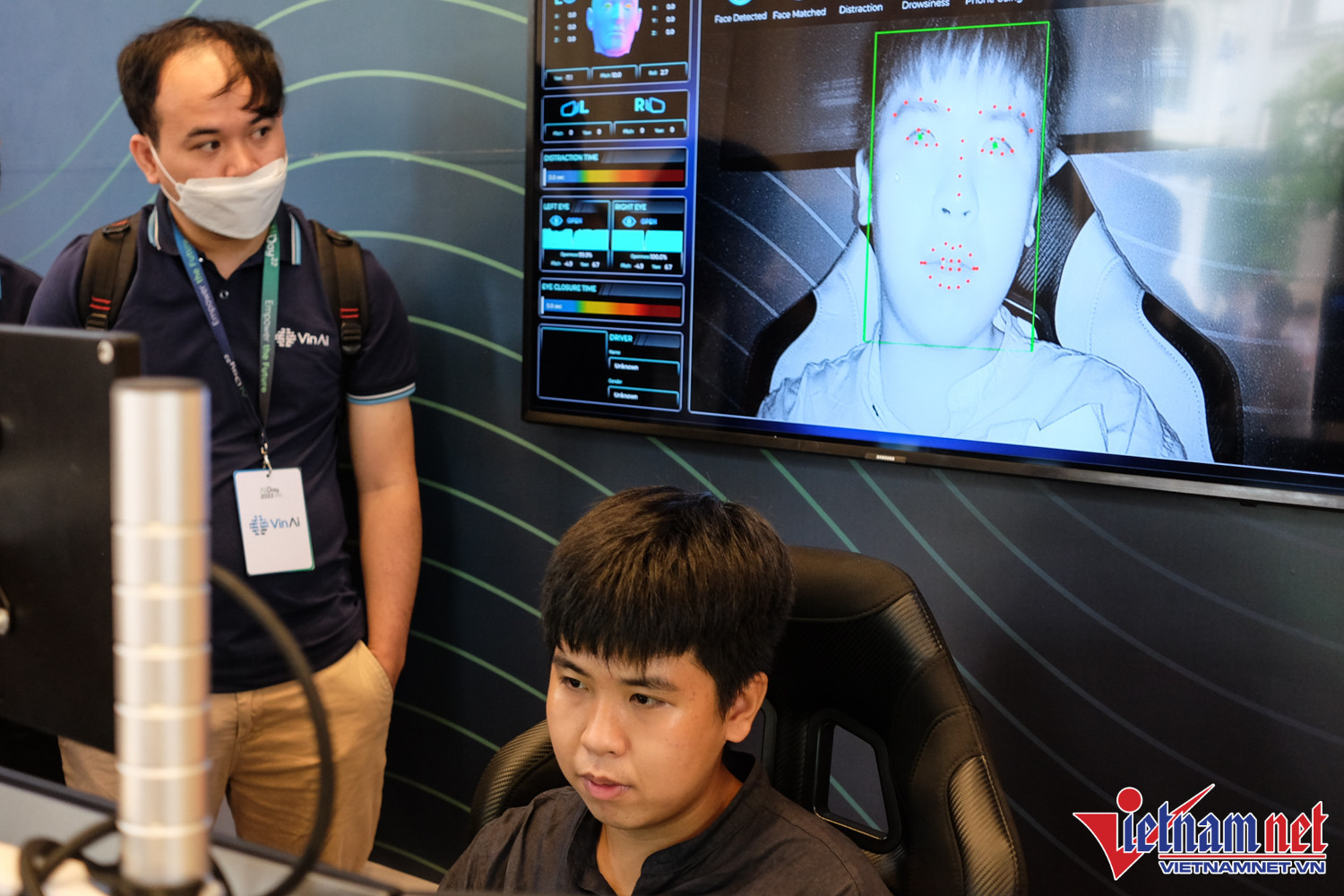 At the Artificial Intelligence Day 2022 event (AI Day 2022), VinAI Artificial Intelligence Research and Application Company (under Vingroup) announced two breakthrough products in the field of driver assistance technology: The Driver Monitoring System (DMS) and Advanced Surround View Monitoring (ASVM).
Every year, about 1.3 million people are killed in car traffic accidents. The reason for 60% of the cases are driver distraction and 20% are caused by drivers falling asleep.
The Driver Monitoring System (DMS) is developed with intelligent solutions in the cabin, using high-quality cameras and AI technology to analyze the driver's behavior, thereby reducing the risk of lack of focus.
The solution developed by Vietnamese scientists is very flexible, compatible with many hardware platforms and supports many different camera installation locations.
The Advanced Surround View Monitoring (ASVM) is a system that provides the driver with a 360-degree panoramic view. The views provided by this system include top-down, rear, side-wheel, and 3D views.
According to the development team, the system enhances the driver's experience, allowing them to be fully aware of their surroundings and identify obstacles in blind spots.
In order to make the driving experience easier and more convenient, VinAI also developed the Auto Mirror Adjustment (AMA) feature.
Usually, drivers have to adjust the mirror "manually", using buttons and have to regularly re-adjust it many times to get the correct viewing angle. AMA solves this problem with an automatic mirror adjustment system, which adjusts the side mirrors to the optimal position based on the driver's eye position information.
Trong Dat