Vietnam to become hotspot for high-tech investment
With expectation to develop into a leading digital economy in Southeast Asia over the next decade, Vietnam is also witnessing a strong inflow of high-tech investment swelling performance in the region.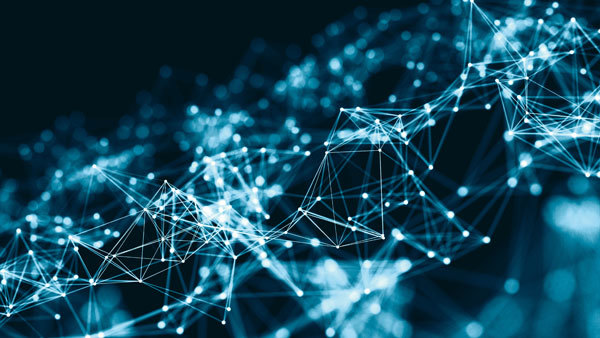 With its great potential, Vietnam will soon become a leading digital economy over the next decade.
Since last year when Vietnam acted as ASEAN chair, the country has set out a goal of boosting and cementing digitalisation among ASEAN member states. Vietnam has also been bettering its policies and regulations in a bid to woo further investment into its IT industry.
This target is suitable to the 2019-2025 ASEAN Digital Integration Framework Action Plan which was passed in September 2019 by ASEAN economic ministers in Thailand.
At present, digital transformation and digital-based economic development are considered efficient tools to help further cement the ASEAN Community's intra co-operation.
According to a report titled "Digital platforms and services: A development opportunity for ASEAN" released by The Economist Intelligence Unit and commissioned by the Asia Internet Coalition (AIC), it is estimated that the Southeast Asian region could witness another US$1 trillion added to its aggregate GDP by 2025 if the digital economy can thrive.
Countries in the region are boosting the development of digital economy strategies in order to reap full benefits of the internet economy, which is largely dependent on people being able to use digital platforms and services, such as e-commerce and cross-border data flows, the report said.
According to the Ministry of Industry and Trade's Department of E-commerce and Digital Economy, currently, one of the firm foundations for developing the digital economy in Vietnam is the boom of e-commerce. Success in e-commerce development will help Vietnam to soon reach its goals and successfully develop its own digital economy.
Vietnam is now home to more than 24,250 websites with e-commerce applications. The country also has as many as 143.3 million mobile phone subscribers, 62 million social network users and 62 million internet users, while 72 per cent of the nation's population of nearly 100 million are smartphone users.
According to the Central Institute for Economic Management, the Fourth Industrial Revolution will likely raise Vietnam's GDP by US$28.5 to US$62.1 billion, equivalent to a rise of 7-16% from now to 2030. 
Attractive location for investment
In this trend, Vietnam has established itself as one of the most attractive investment markets in Southeast Asia. In particular, the ICT industry and its digital economy stand out as the most promising. The Ministry of Information and Communications (MIC) has envisioned that the country will become a leading digital country and economy in Southeast Asia by 2030 and will allow testing of new technologies in the digital economy.
Vietnam is being eyed as a profitable land for global technology firms that want to introduce their solutions in many industries.
Japan's ICT giant Fujitsu has been deploying its new business strategy in Vietnam. Since 1999, when it came to the nation, Fujitsu had been providing products to Japanese businesses here only. Nevertheless, the company has gradually expanded its partner network to non-Japanese enterprises, the government, ministries, and agencies who boast growing demand.
Since 2017, Fujitsu has also been focused on providing not only hardware for storage equipment, servers, desktops, laptops, and tablets, but also application software in healthy industry, business management, and IT solutions in environment and security.
Many other Japanese IT firms have also visited to Vietnam to explore opportunities, such as NEC, NTT Data, and IIJ. Many wish to either market products or set up representative offices in the country.
Meanwhile, M-Security Technology Pte Ltd, a subsidiary of multi-national company M.Tech Singapore, is distributing many security products for US-backed IT Blue Coat Group in Vietnam. M-Security Technology is also engaging in a number of large bidding packages in cybersecurity in Vietnam.
In addition, many foreign IT companies such as Singapore's Parasoft, US' Hewlett-Packard Enterprise, US' Intel Security and Israel's CheckMarx are also looking for more partners in the country.
Jeff Paine, managing director of the Asia Internet Coalition (AIC), said, "Today, we are seeing a shift higher up the technology value chain towards software development and digital application-based services. These foreign investments are critical to Vietnam, especially for transfer of knowledge and international best practices, which will support the development of a local ICT industry that is globally competitive," Paine said. 
Regional innovation drive
While ASEAN member states are joining hands to enhance innovation in order to covert the bloc into a digital one, the whole region is an attractive destination for global companies and investors.
According to The Economist Intelligence Unit, Southeast Asia is increasingly producing its own set of innovative internet companies that aspire to enter new markets. There are initiatives throughout the region's economies that support this trend, including the development of special economic zones seeking to draw investment and encourage information exchanges, and government efforts to promote digitalisation and the internet economy.
MSC Malaysia, for example, is a special economic zone near Kuala Lumpur that targets both international investment and the development of local businesses. So far over 3,000 companies have taken root in the zone.
In Vietnam, FPT is an example of a local firm going global rapidly, including expansion into Europe, North America, Japan, and nearby ASEAN member states. FPT now operates in 45 countries and employs more than 23,000 people.
Meanwhile in Singapore, the government has been using many initiatives to foster the digital economy. In addition to smart city development plans, Singapore has been implementing many types of projects such as improving e-government service delivery to citizens, along with open government data-sharing with the private sector and standardised e-payments.
"The ASEAN region holds great promise, from advanced technologies to large markets. At the same time governments across the region are increasingly interested in digital economy strategies that can benefit both socio-economic development and local and global private-sector companies to provide a win-win situation," stated the Economist Intelligence Unit report. 
Vietnam's policy
Last year, the Politburo promulgated Conclusion No.77-KL/TW on overcoming the impacts of COVID-19 for national economic recovery and development. The conclusion underscored the need for Vietnam to develop a digital government, a digital economy, and a digital society with renovations and the application of science and technology.
"Resources are gathered to develop a number of shared technological platforms and national key database systems," stated the conclusion. "It is necessary to boost the formulation of policy frameworks and complete legal frameworks for new business models and for digital transformation."
In addition, the Vietnamese government also passed a national programme on digital transformation until 2025, with a vision to 2030.
Together with the Politburo's Resolution No.52-NQ/TW released on September 27, 2019, on some guidelines and policies to actively partake in the Fourth Industrial Revolution, and Conclusion 77, this programme is considered a major addition to Vietnam showing its strong determination to become a digital economy, in which new products, services, solutions, and business models are accepted in tandem with the country's gradual completion of legal frameworks.
Within its digital economy development programme, the government aims to develop four kinds of digital firms, including major trade and service groups to shift to digital technology investment and core technology; IT companies concentrating on research and development, and production; digital start-ups focused on creating new products; and enterprises with innovation in digital technology.
Nhan Dan

Vietnam will lure more foreign investment in the high-tech industry by offering more incentives and amending requirements for high-tech businesses.

Although Vietnam has been improving its business and investment environment significantly throughout the last four decades, the cooperation between domestic and foreign-invested companies could be much improved.