Vietnam to benefit from ASEAN's investment wave
VietNamNet Bridge - Making investments in Vietnam is the choice of many ASEAN countries when implementing their expansion plans.
VietNamNet Bridge - Making investments in Vietnam is the choice of many ASEAN countries when implementing their expansion plans.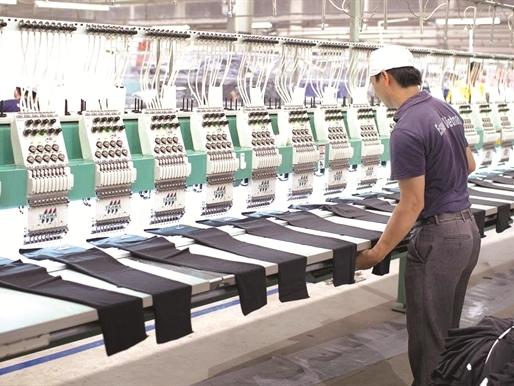 Malaysia has jumped into the second position on the list of the foreign investors which poured the highest capital into Vietnam in October. The upgrade was made after Janakuasa was officially appointed to become the developer of BOT (build, operation, transfer) Duyen Hai 2 thermopower project in Tra Vinh.
Duyen Hai 2 is a key power project which will help improve electricity supply in the southern region. Janakuasa, a subsidiary of Malakoff Group, began giving consultancy on the project in 2009.
Malaysia, like other investors in ASEAN, now tend to head for Vietnam when implementing their investment expansion plans. With the total foreign direct investment (FDI) capital of $56 billion in Vietnam, ASEAN countries make up 21 percent of total FDI registered capital.
Vietnam has experienced three stages of FDI. In 1990s, Vietnam began opening its market to receive foreign investors, including the ones from ASEAN. However, the capital flow from the bloc was stopped because of the financial crisis in 1997.
In the second stage, which began in early 2000, Vietnam entered a new era after it signed important trade agreements with the US (in 2001) and WTO (2007). The foreign investors in the period included those from Asia, especially South Korea and Japan, which registered many projects in heavy industries – shipbuilding, automobile and steel.
The next stage, from 2011 to now, has seen the presence of the highest number of investors from ASEAN. Singapore, Malaysia and Thailand have been the 'three major players'.
Malaysian companies tend to make investment in Vietnam through joint ventures and 100 percent Malaysian invested enterprises, focusing on infrastructure, real estate, school, education centers and oil & gas.
Thais have not only set up manufacturing factories in Vietnam, but also injected money into Vietnamese manufacturing companies and retail chains.
Singapore is the biggest foreign investor in ASEAN, along with South Korea and Japan. It has poured money into many business fields, especially industrial zones, real estate and tourism.
Analysts believe that Vietnam would get big benefits from the investment wave from ASEAN which will be even stronger in the time to come. Political certainties and the "golden population" are the two reasons which attract ASEAN investors to Vietnam.
The golden population not only means 'high population' (Indonesia and Malaysia have higher populations than Vietnam), but also a high percentage of consumers, high consumer confidence and low labor cost.
Somhatai Panichewa, general director of Amata Vietnam, said at the 2015 Business Forum that the business cost in Thailand is very high compared with Vietnam.
AEC is the 7th largest economy in the world, valued at $2.4 trillion.
NCDT