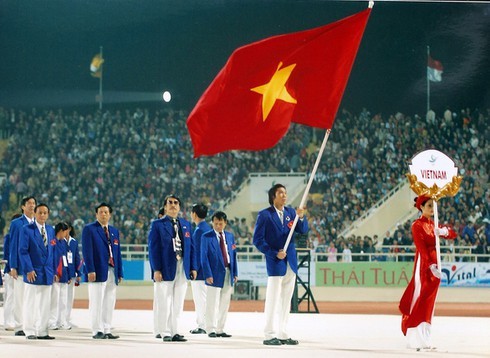 SEA Games 2003 at My Dinh National Stadium 

Both the SEA Games 31 and the Para Games 11 are expected to draw the participation of 11 countries from throughout the region.
In total, the SEA Games 31 will consist of 36 sporting events, while the Para Games 11 will include 14 events.
The SEA Games 31 is scheduled to take place in Hanoi and other nearby localities in late November in 2021. This will be followed by the Para Games 11 which will get underway one month later.
PM Phuc has asked the Ministry of Culture, Sports and Tourism to work out  a detailed plan for each of the localities that will co-host the occasion's various events.
He has also requested that the Ministry of Planning and Investment review current infrastructure facilities in place before making a decision to repair and upgrade infrastructure facilities ahead of the competitions.
Funding for both events will come from the State budget, fees of the participating delegations, and various sponsors.
The capital city will be responsible for planning the itinerary, including the opening and closing ceremonies of the SEA Games and the Para Games.

According to the scheduling for the football events at the SEA Games 30, both the Vietnamese men's and women's teams will take on Thailand at the Binan Football Stadium in Laguna, the Philippines.  

The National Sports Administration will host a ceremony to send off Vietnam's SEA Games squad in Hanoi on November 16.