Vietnam to receive 5 million more doses of AstraZeneca and Pfizer vaccines
In the next two months, Vietnam will have at least 5 million more doses of AstraZeneca and Pfizer vaccines, according to Deputy Health Minister Do Xuan Tuyen.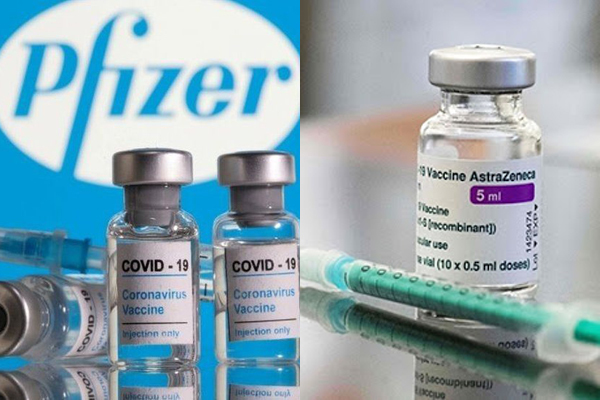 Tuyen said that according to the announcements of Covax Facility, AstraZeneca and Pfizer, Vietnam will receive at least 5 million doses of the vaccine in June and July. However, the official added that this is just the committed volume.
"They also said that in the current context, the quantity and time of supply may still change," he said.
The Ministry of Health has made great efforts to negotiate with many partners in a bid to have 150 million doses of Covid-19 vaccine this year.
Of this number, the Covax Facility has committed to provide Vietnam with 39 million doses. The Ministry of Health has ordered an additional 10 million doses through Covax Facility, 30 million doses of AstraZeneca through VNVC, a local vaccine distributor, and 31 million doses from Pfizer. The remaining vaccines will come from donations. However, the actual quantity and time of supply of vaccines depends on the suppliers.
According to Deputy Minister Tuyen, Vietnam has reached a vaccination rate of only slightly more than 1% of the population. In the coming time, over 1.9 million doses of vaccines will be used to cover 3% of the population. If the country has 5 million more doses of vaccine in June-July, about 10% of the population will be vaccinated.
Vietnam is also speeding up research and trial of domestic vaccines. Two locally-made vaccines are being tested. The trial for phase 3 of Nanocovax vaccine of Nanogen company will start next week while the Covivac vaccine of IVAC is about to be tested in phase 2.
Thuy Hanh

Next week, Vietnam will start the phase 3 trial of the Vietnamese-made Nanocovax vaccine on about 13,000 volunteers.

The two northern provinces of Bac Giang and Bac Ninh, Vietnam's largest Covid-19 hotspots, have received 300,000 doses of vaccine for 300,000 workers in industrial parks. Vaccinations started on May 27.