Vietnam to reinforce Coast Guard from now to 2030
The Vietnam Coast Guard now holds an important position in Vietnam's overall maritime strategy.
The Vietnam Coast Guard will be heavily built up from now to 2030 for better serving the protection of the national seas.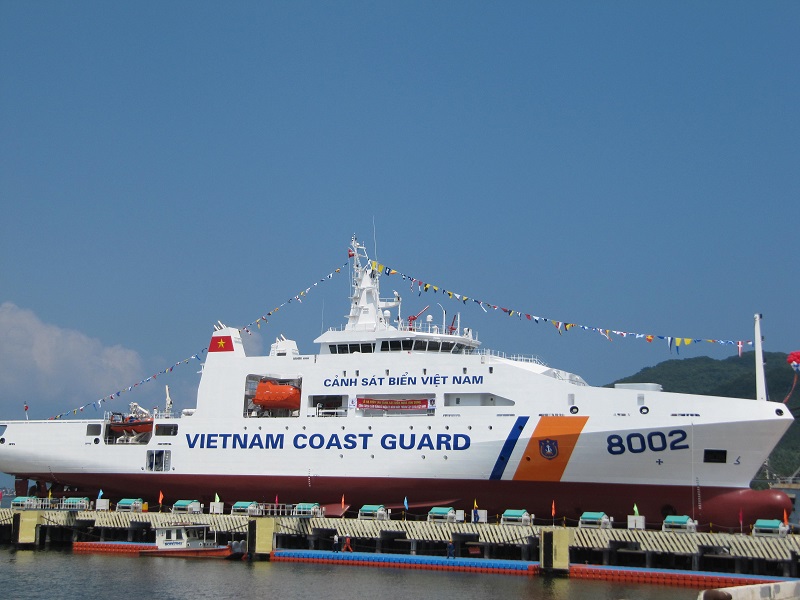 A ship by the Vietnam Coast Guard. Photo: Vietnam News Agency
It will be a force with well-organized structure, stable personnel and resources, and sufficient weapons and facilities, army officers said at a meeting held on January 5 that highlighted the Vietnam Coast Guard's tasks for 2021-25.
Speaking at the meeting, Lt. Gen Nguyen Van Son, commander of the Vietnam Coast Guard (VCG) said: "it's necessary to complete the legal framework to reinforce the coast guard."
The force will be organized on the basis of streamlined and powerful structure to adapt to the new situations and ensure the sovereignty protection the first and formost, the commander said.
Deputy Minister of National Defence Lieutenant General Nguyen Tan Cuong said the force needs to be "active in the national protection and dealing with situations at sea to ensure flexible settlement in all circumstances with an aim to maintain peace and stability for the economic growth"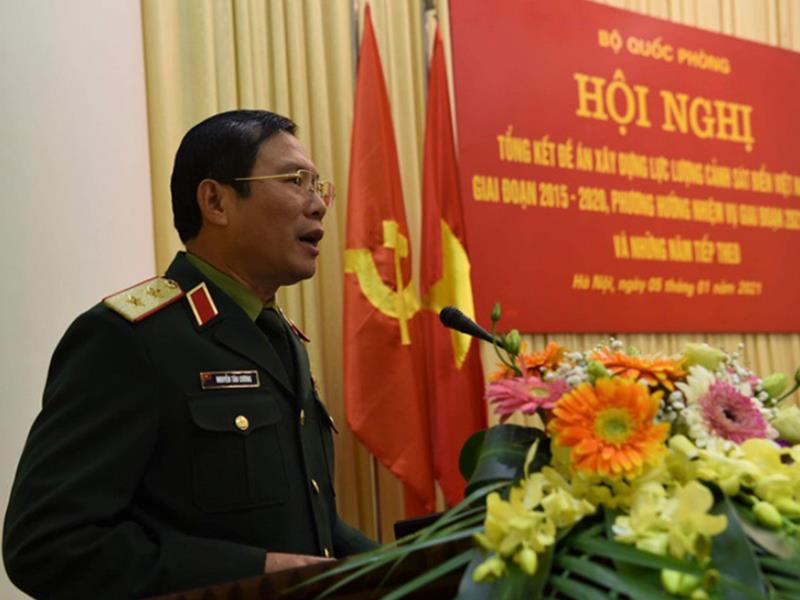 Lieutenant General Nguyen Tan Cuong, deputy defense minister. Photo: Quandoinhandan
In the next five years, the Vietnam Coast Guard (VCG) vows to improve training methods, promote English teaching and training to help officers master advanced technologies.
The force will continue working with other forces to protect the national sovereignty, jurisdiction and fishermen, develop maritime economy, disseminate marine protection knowledge, prevent illegal, unreported and unregulated (IUU) fishing, and promote search and rescue missions.
Development process
The Vietnam Coast Guard, the youngest force of the Vietnam's People Army (VPA), was first set up as the Vietnam Marine Police in 1998, with a mission to patrol and enforce laws in accordance with those of Vietnam and international treaties concerned.
According to New York-based Center for Strategic & International Studies (CSIS)' Asia Maritime Transparency Initiative (AMTI), the VCG has risen from difficult early days to a much-improved—and larger—force.
In 2013, the Vietnam Marine Police was officially renamed to Vietnam Coast Guard. Additionally, each Coast Guard region also had its own command, indicating that the regions would have autonomy in dealing with various incidents at sea.
The VCG was established as a means of alleviating the burden on the Vietnam People's Navy (VPN) during peacetime. It can also facilitate a legal approach to enforcing the maritime sovereignty and jurisdiction rights protected under the United Nations Convention on the Law of the Sea (UNCLOS).
The VCG also plays an essential role in defending Vietnamese fishermen. This role has proven successfully in maintaining Vietnam's effective control over the disputed waters and dealing with unexpected incidents at sea.
The VCG now holds an important position in Vietnam's overall maritime strategy. In a peacetime setting, the VCG serves to maintain tight control over Vietnam's sovereign waters alongside the maritime militia. Hanoitimes
Linh Pham