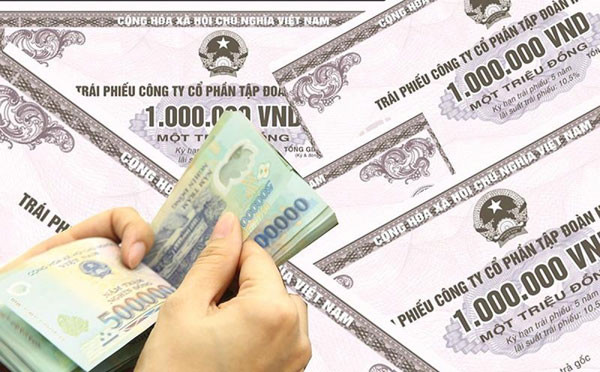 This represents a priority task that the Government will undertake in 2023 as a means of stabilising the markets following a period of volatility last year.
In a resolution recently signed by the Prime Minister, the Government anticipated major global complications this year, including strategic competition between major powers, a more intense trade war, and a protracted military conflict in Ukraine, along with the continued consequences of the COVID-19 pandemic.
Amid this context, the Government has duly proposed 11 tasks and solutions, with top priority to be given to maintaining macroeconomic stability, controlling inflation, and promoting growth.
With regard to the capital market, the Government has shown a strong commitment to restructuring the money, corporate bonds, securities, and real estate markets, noting that the healthy, safe, and sustainable development of these markets can be considered a factor in helping to increase the macroeconomic foundation, and improve the internal capacity and the autonomy of the economy as a whole.
Accord to details set out in the resolution, the safe operation of the capital market must be a top priority to protect the legitimate rights and interests of businesses and investors.
The resolution also pledges to definitively handle six banks that have had a poor performance, along with eight major projects that have been slow going, as greenlighted by the Politburo. The issue of bad debt will also be addressed in order to support weak credit organisations to gradually recover and resolve problems relating to cross-ownership in the banking system.
Furthermore, the Government will introduce solutions in a bid to manage credit growth in a reasonable manner and meet capital needs of the economy to contribute to controlling inflation whilst simultaneously supporting economic growth. It will primarily focus capital on production and business fields, priority areas, and growth drivers, as well as moving to tighten credit control for potential risk areas.
The Government will also work hard to promote administrative reform alongside building an e-Government and digital government, while completing the synchronous infrastructure system.
An important task for the Government will be to develop human resources, especially high-quality human resources associated with promoting research, development, and the application of science and technology.
The Government has assigned ministries and sectors to actively monitor both domestic and international developments, in addition to improving analysis and forecast capabilities in a bid to provide timely solutions and minimise the negative impacts on the economy. In line with this, development scenarios of industries should be updated quarterly by management agencies.
This year Vietnam has sets a target of recording 6.5% economic growth, with per capita income to reach US$4,400 and the consumer price index (CPI) to be kept at around 4.5%.
Source: VOV