Vietnam to take part in Russia's Sputnik V vaccine production
A Vietnamese company - Vabiotech - will become part of the production process of Russia's Sputnik V vaccine beginning this month.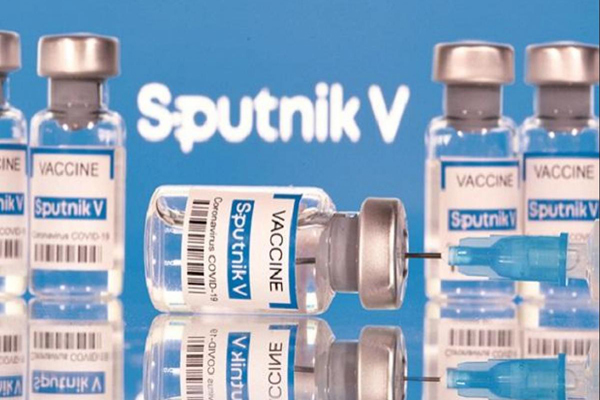 Do Tuan Dat, chairman of the No. 1 Vaccine and Biological Products Company Limited (Vabiotech), told VietNamNet that Vabiotech has been chosen by the Russian partner to be take part in its Covid-19 vaccine production line.
Russian company Generium is inspecting and evaluating Vabiotech's production line based in Hanoi, which is scheduled to be completed in June.
From July, Vabiotech will be in charge of bottling and packing Sputnik V vaccines with a capacity of 5 million doses per month.
According to Dat, Vabiotech is only in charge of outsourcing. The distribution of the finished vaccine will be decided by the Russian partner. "The two sides have not yet reached an official agreement on this issue," Dat said.
This is considered an important premise for Russia to transfer the Sputnik V vaccine production technology for Vietnam in the near future.
On March 23, Vietnam approved Russia's Sputnik V Covid-19 vaccine for urgent use to prevent the Covid-19 epidemic. This is the second vaccine licensed by the Vietnamese Ministry of Health after the UK's AstraZeneca vaccine.
On June 2, Vietnam negotiated with Russia to buy an additional 20 million doses of Sputnik V vaccine in 2021.
Sputnik V is the world's first approved Covid-19 vaccine. On August 11, 2020, the Russian Ministry of Health launched a nationwide vaccination, using Sputnik V vaccine even when the vaccine had not completed phase 3 clinical trials.
According to the results of the phase 3 clinical trial published in magazine The Lancet, Sputnik V vaccine is up to 91.6% effective, and 91.8. % for volunteers over 60 years old. It is one of the three most effective vaccines in the world along with Moderna and Pfizer. Up to 98% of the volunteers produced antibodies against the SARS-CoV-2 virus.
To date, the Sputnik V vaccine has been approved for use in more than 50 countries.
Thuy Hanh

Russia has agreed to provide Vietnam with 20 million doses of its coronavirus vaccine Sputnik V this year, Vietnamese Minister of Health Nguyen Thanh Long said on June 2.

All businesses, organizations and provinces are allowed to negotiate with suppliers of legal vaccine sources, but they must contact qualified agencies.