Vietnam tries to protect sea turtles, the 'ocean envoys'

Sea turtles lay about 100 eggs a few times each year, but the survival rate of the species is approximately 1 out of 1,000.
Sea turtles feed on seagrass and help create a clean environment and water suitable for other species to live in.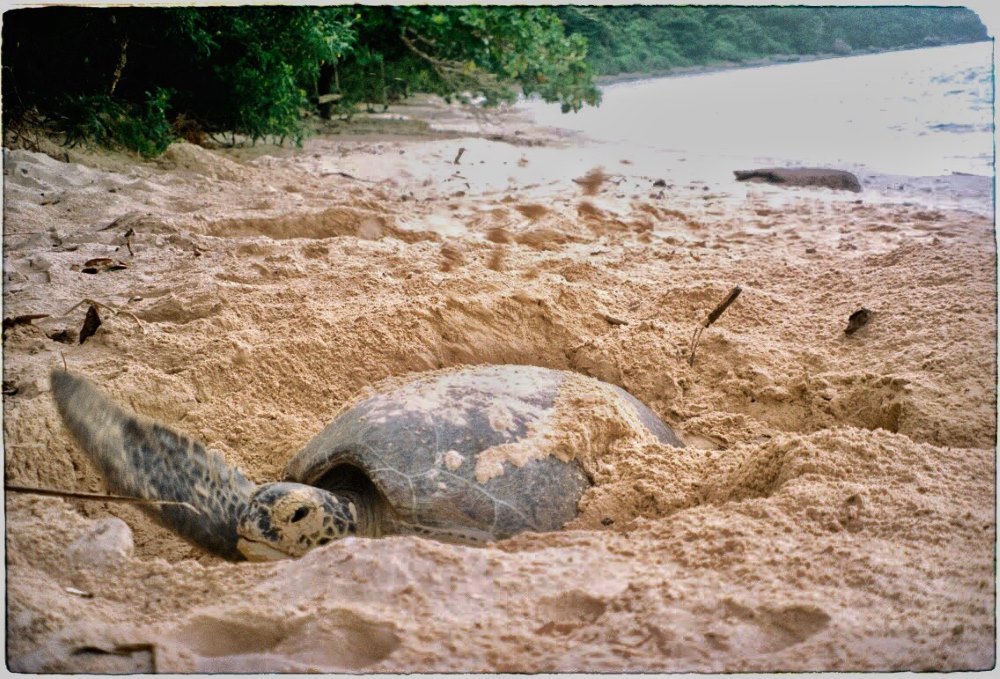 The species helps maintain the ocean's food chain, having a strong impact on the survival of many other species that live in water. Therefore, they are called the 'envoys of the ocean', which bring life to the marine ecosystem.

However, sea turtles are listed among the wild animals at risk of extinction.

In Vietnam, there are 5 species of sea turtles listed in the Red Book: Rua Da (Dermochelys coriacea), Vich (Lepidochelys olivacea), Doi Moi (Eretmochelys imbricata), Quan Dong (Caretta caretta) and Doi Moi Dua (Chelonia mydas). The Con Dao waters with a long, beautiful and clean beach is the habitat for Vich and Doi Moi to lay eggs. But now, only Vich come to lay eggs.

I

n Con Dao National Park, there are 14 beaches where turtles lay their eggs, covering an area of tens of thousands of square meters.
In Con Dao National Park, there are 14 beaches where turtles lay their eggs, covering an area of tens of thousands of square meters.
There are also large spawning grounds with high numbers of mother turtles to lay eggs, such as Bay Canh, Bai Duong, Hon Cau, Tre Lon and Tai islands.
There are five ranger stations on each of the islands with 3-5 officers each in charge of protecting natural resources and sea turtles.

July and August are the high season for sea turtle to lay eggs. Every day, at 5 am, the forest rangers of the Con Dao National Park take rubber boats to Cement Beach, a small beach on Bay Canh island, to collect turtle eggs. About 250-300 turtle eggs are taken from there every day to the incubation area.

The eggs are later incubated in sand bunkers. The temperature of the incubators is one important factor for incubation because it will determine the sex of turtles. With the temperature of below 28oC, the eggs will hatch into males. At the temperature of above 32oC, the eggs will hatch into females.

It takes sea turtle eggs 45 days to 60 days to hatch. To protect turtle nests, the nest eggs are covered with baskets for 1 to 2 weeks before hatching. After hatching, the baby turtles begin to emerge at the same time. The plastic baskets not only help protect turtle eggs, but also help volunteers collect baby turtles to safely release them into the sea.
Mai Lan

The Vietnamese Government has engaged in various international commitments to enhance management and preserve vulnerable and endangered marine turtles, said Director General of the Directorate of Fisheries Tran Dinh Luan on October 21.

Prime Minister Nguyen Xuan Phuc has approved a programme for conserving endangered sea turtle species of Vietnam until 2025, with a vision to 2030.