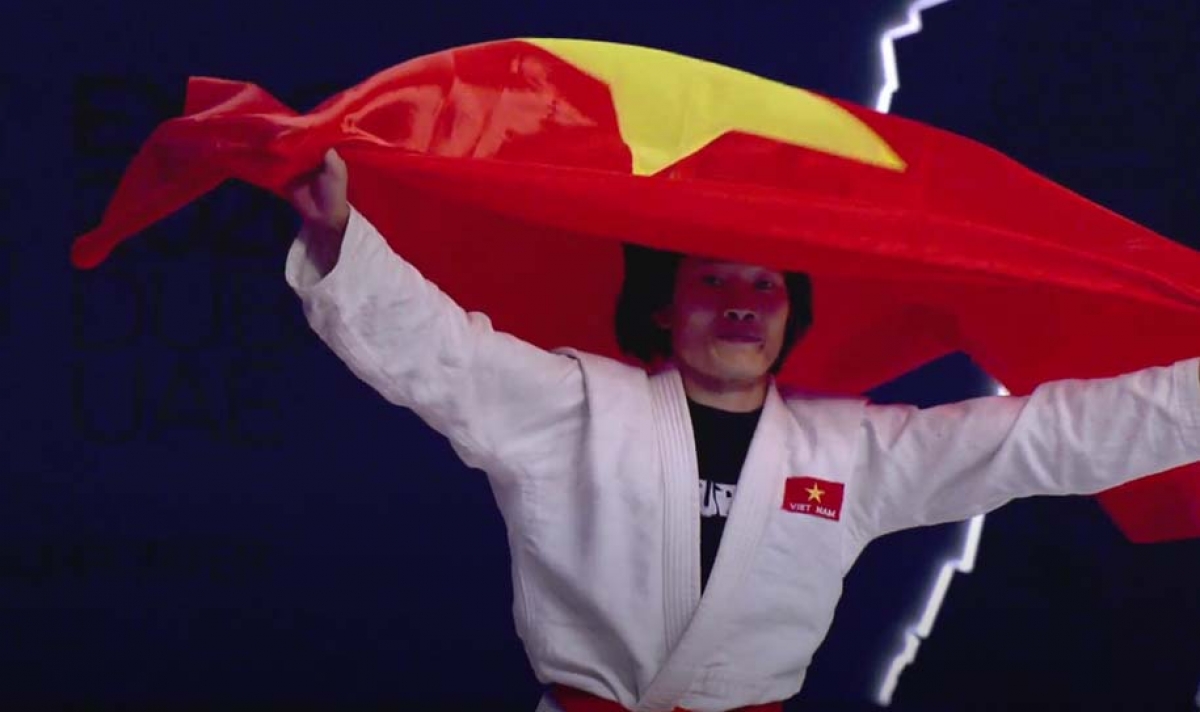 Phung Thi Hue came first in jujitsu newaza after defeating Al Shkeli Hamdah of the hosts UAE on November 11 in the under 45kg category for adults.
Dang Thi Huyen claimed a gold medal on November 5 in the under 48kg fighting category for U21 athletes.
Elsewhere, local pair Dang Thi Huyen-Trinh Ke Duong secured a silver medal in the show mixed category and a bronze medal in the duo mixed category.
Furthermore, two more silvers went to Duong Thi Thanh Minh and Dang Thi Huyen in jujitsu newaza.
The jujitsu newaza category also saw Vietnamese fighter Dang Thi Hoai win a bronze medal.
The Jiu-Jitsu World Championships 2021 was held from November 5 to November 11 and saw the participation of athletes from more than 30 countries and territories around the world, with the nation sending nine athletes to the event.
Source: VOV