Vietnam is among top countries and territories that proved the most successful at containing the pandemic, announced a report unveiled on January 27 of the Lowy Institute, an independent think-tank in Australia.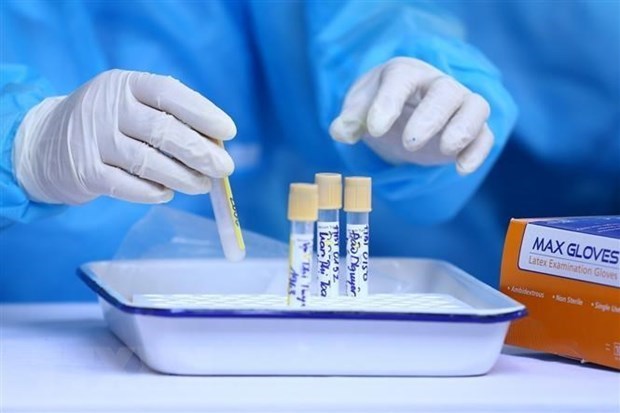 Testing for COVID-19 in Vietnam
Researchers at the think-tank collected data from various countries and territories to create an interactive to gauge the relative performance at different points in the pandemic. Figures were calculated for the following indicators of confirmed cases, rates of death and test.
New Zealand topped the rankings, followed by Vietnam, Taiwan (China) and Thailand.
On the other hand, developed nations like the US, the UK and France and countries with a larger population were classified as worst-performing. The UK came at the 94th place among almost 100 surveyed countries and territories while Indonesia and India ranked 85th and 86th, respectively.
The report pointed out that smaller countries (with populations of fewer than 10 million people) proved more agile than the majority of their larger counterparts in handling the health emergency for most of 2020. Cyrus, Rwanda, Iceland and Latvia were all in the top 10.
"In general, countries with smaller populations, cohesive societies, and capable institutions have a comparative advantage in dealing with a global crisis such as a pandemic," according to the report.
The relatively 'low-tech' nature of the health measures used to mitigate the spread of the virus to date, including large-scale lockdowns, may have created a more level playing field between developed and developing countries in the management of COVID-19.
Despite this, the uneven deployment of the first vaccines against COVID-19 could give richer countries a decisive upper hand in crisis recovery efforts, and leave poorer countries fighting against the pandemic for longer, it warned./.VNA