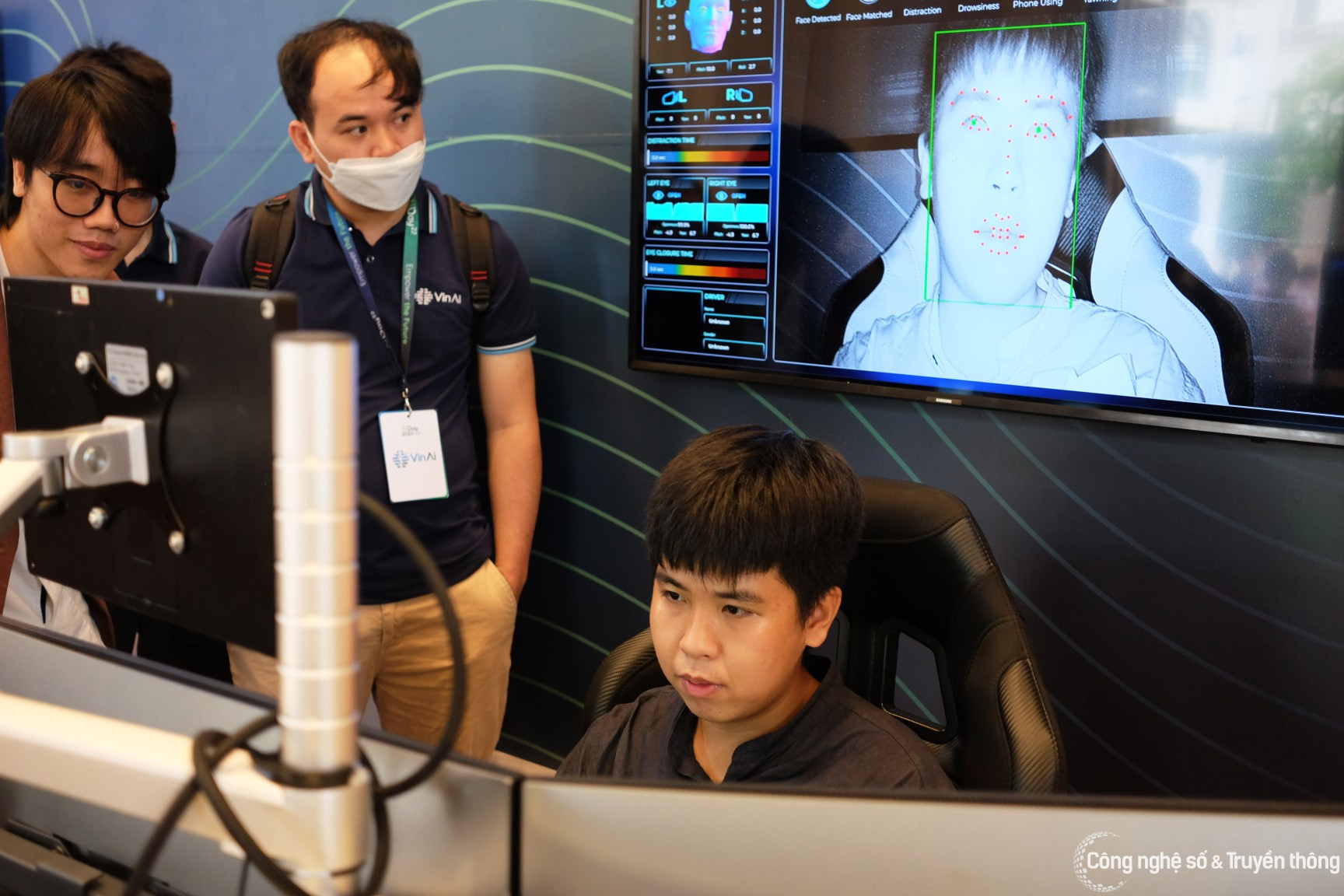 AI (Artificial Intelligence) in Vietnam is becoming increasingly popular, such as an app that turns voice into text, an app that supervises drivers, a camera that recognizes people under protective masks, and a multi-cognitive AI platform.
McKinsey predicts that by 2030, AI will contribute $13 trillion more to the economy or 1.2 percent of GDP of the globe.
In Vietnam, the AI community is believed to have great potential. And with the young population, AI is expected to bring new faces to Vietnam's economy in the years to come.
Vietnam has set policies to promote the development of AI applications. The most obvious evidence is the Government's national strategy on researching, developing and applying AI by 2030.
Under the strategy, Vietnam will step up research, development and application, turning AI into an important technology field in Vietnam in the 4.0 industry revolution, thus contributing to socio-economic development, and developing Vietnam into a bright spot in AI research, development and application in the region and world.
Most recently, at AI Summit 2022, it was announced that Vietnam now ranks 26th in the world in AI research capacity, in accordance with an international ranking.
In Southeast Asia, Vietnam, together with Singapore, are the two countries in the ranking. There is not a big gap between AI research in Vietnam and in European countries such as Poland and Spain.
AI and Big Data have become important factors in the business strategy of enterprises. They help enterprises use big data to optimize work efficiency, enhance customer experiences and reduce business costs.
In Vietnam, AI is being applied in smart urban areas, healthcare, insurance, smart agriculture and environment technology.
Some large economic groups have developed AI R&D centers in Vietnam, attracting the world's leading experts in the field. There is also a high number of innovative startups using AI in new products and services.
These include the Intelligent Healthcare System for Vietnamese People (VAIPE), a product to convert Vietnamese voice into text (VAIS), a Driver Monitoring System (DMS), and a camera that recognizes people under protective masks (HANET AI Camera).
Most recently, VinBigData has introduced VinBase, a multi-cognitive AI platform that helps Vietnamese enterprises use AI and Big Data solutions in their production and business activities.
This is one of the pioneering platforms in Vietnam in bringing chatbots closer to enterprises, helping improve the quality of service and bringing better experiences to customers.
Trong Dat