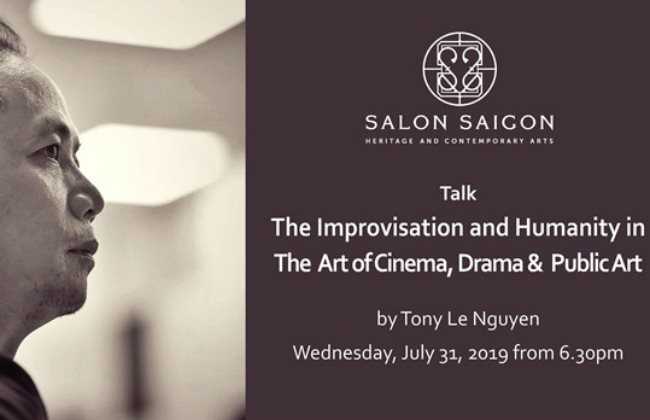 Vietnamese-Australian director Tony Le Nguyen will talk about improvisation and humanity in the art of cinema, drama and public art late this month
Tony Le Nguyen, born in 1968 in the Mekong Delta, moved to Australia and begun his career as an actor in 1985. For more than 20 years in the field of art, he has participated in many roles such as actor, writer, director and producer. He is also the author of some popular plays in Australia.
Receiving an Australian Government scholarship to study community cultural development around the world, Tony Le Nguyen has been invited to teach in many countries such as the U.S., Canada and Italy.
In June 2019, he co-founded the Center for Improvisational Comedy Vietnam with the purpose of training and promoting various types of improvisational comedy, creating a platform for improvisational enthusiasts where they can explore their passion.
He is currently travelling between Australia and Vietnam to teach film-making and drama to young people and to work as Head of Drama at Erato School of Music and Performing Arts and establish Meo Danang Creative Center to support and teach skills for people with disabilities.
Tony Le Nguyen's cinematic and theatrical works focus on human issues and are composed in a variety of improvisational ways, typically shown in contemporary drama that he wrote and directed.
Tony Le Nguyen's talk will be conducted in Vietnamese with translation into English, beginning at 6:30 p.m.
Tickets cost from VND80,000 to VND150,000 and can be purchased on ticketbox.vn or at the event's door.