Vietnamese aviation market predicted to fully recover by year-end
The Vietnamese aviation market is forecast to fully recover by the end of this year, according to a global outlook for the aviation industry released by the International Air Transport Association (IATA) recently.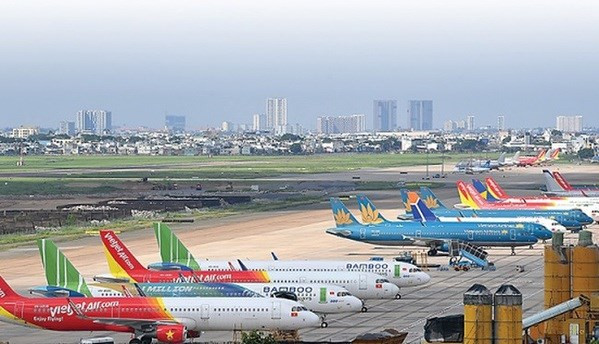 According to the association, Vietnam saw a full recovery and recorded strong growth in the domestic aviation market last year, while its international market is expected to reach the level recorded in 2019 by the end of 2023.
This year, the aviation sector is forecast to transport about 80 million passengers and 1.44 million tonnes of cargo, representing a respective year-on-year rise of 45.4% and 15%. Compared to 2019, the increase will be 1% and 14.8%, respectively.
However, experts held that there remain great challenges for the sector, including those in aviation infrastructure, fuel prices, human resources shortage, and Russia-Ukraine conflict.
Data from the Civil Aviation Authority of Vietnam, domestic airports served 9.8 million passengers in January, up 13.8% from the previous month, including 2.3 million international arrivals, a rise of 10%. Of the total, 4.85 million passengers were transported by Vietnamese airlines.
In the month, the airports also handled 112,000 tonnes of cargo, a month-on-month increase of 11.6%.
Experts held that with positive recovery signs right from the beginning of the year, the IATA prediction is reasonable, noting that last year, the market bustled strongly, especially in summer and New Year holidays.
They attributed the growth to efforts of the Government, the Ministry of Transport and the CAAV in removing obstacles and difficulties for the sector, ensuring its stable and sustainable growth, security and safety and a fair business environment.
In its report, the IATA predicted a recovery of 80% and 95% in the number of international passengers and domestic passengers, respectively compared to 2019 before COVID-19 broke out.
The association also gave prediction on the recovery speed of different regions, with the Asia-Pacific region showing the slowest recovery. Revenue from passenger transport activities is projected to rise, and the industry will be profitable again./. VNA