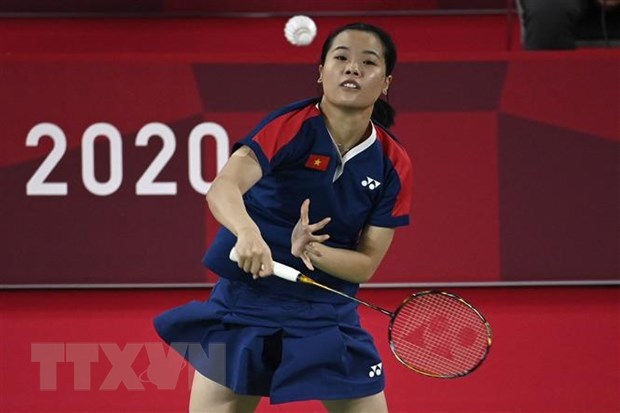 Vietnamese badminton player Nguyen Thuy Linh 
She defeated her Swiss rival Sabrina Jaquet in straight sets of 21-8 and 21-17.
Although the 23-year-old cannot enter the quarter-final, this is an impressive result for the first-time Olympian.
As the world's No.1 player Tai Tzu-ying of Chinese Taipei bagged a victory in an earlier match, the chance for Linh faded as only the top player in each group of the qualification round of women's singles may advance.
Two players of Vietnam clinched berths to compete at the Tokyo Olympics.
Nguyen Tien Minh made history for being the sole Vietnamese badminton player with four Olympics appearances.
In her first time at the Olympics, Linh secured two wins and only lost to the world No.1 player.
She beat Qi Xuefei of France on July 24/.
Source: VNA