Vietnamese bear heaviest taxes, fees in ASEAN
VietNamNet Bridge - The ratio of taxes and fees to GDP every Vietnamese has to bear is 1.4-3 times higher than in other regional countries.
VietNamNet Bridge - The ratio of taxes and fees to GDP every Vietnamese has to bear is 1.4-3 times higher than in other regional countries.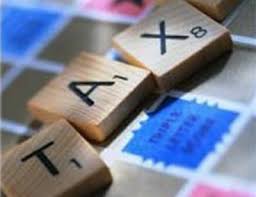 The Spring Economic Forum held in May heard a report that Vietnamese bear the heaviest taxes and fees in the region, which was described to "bleed businesses and people dry".
Though taxes have been reduced several times, they are still unbearable for businesses.
Meanwhile, there exist too many different kinds of fees. It is estimated that farming households bear tens of kinds of fees, including agriculture fees and fees to carry farm produce from their homes to the markets.
The high taxation, economists say, reflects the issue of the budget deficit and increasing public debts, which has forced the State to seek revenue from different sources to offset the deficit.
However, economists attending the Spring Economic Forum warned that the measure, though helping get enough money for government spending, will do harm to the national economy in the long term.
"As businesses and taxpayers get worn out because of the high taxes, they will incur losses and businesses will be dissolved. If so, they will not have money anymore to pay taxes to the state," she said.
Official reports say 60,000-70,000 businesses have to shut down their business every year, which means that the state loses 60,000-70,000 taxpayers a year.
Meanwhile, as more workers lose their jobs, the number of welfare recipients will be increasing, thus putting a heavier burden on the state.
"I think state management agencies need to reconsider the tax policies," Lan said. "The tax policies need to be designed in a way to help taxpayers – the main source of the state budget's revenue – to develop, not bleed them dry."
What should the State do to get more money for spending? Answering the question, a finance expert said the government needs to reduce spending and practice thrift, but this is a difficult job to do.
"It is necessary to check the expenditure plan and cut unnecessary items," he noted.
One of the most important things that need to be done is to cut out waste in organizations. However, the apparatus is still bulky.
The tax and fee increases are feared to affect small and medium enterprises the most, which are considered the backbone of the national economy.
The number of dissolved businesses in 2014 increased by 10 percent to 67,000 compared with the year before.
Lan said she can see that state management agencies are attempting to tax business households as small and medium enterprises.
If so, a heavier tax burden would be put on people, while the state would have to spend more money to pay tax collectors.
Dat Viet