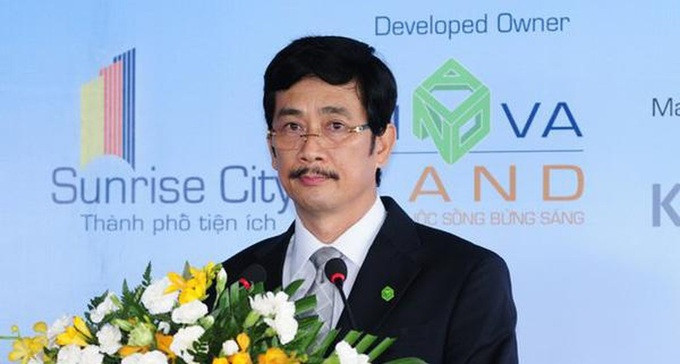 Chairman of Novaland Group, Bui Thanh Nhon


Chairman of property giant Novaland Group, Bui Thanh Nhon, saw his net worth decline to USD 978.20 million on Friday as his company's shares hit the floor price for a seventh straight session.

NVL shares have seen a run on the stock market in recent days, and after the Friday session, Nhon has dropped out of the Forbes billionaires list.

On Thursday, chairman of steelmaker Hoa Phat, Tran Dinh Long, also dropped out of the Forbes list after his net worth plunged by over USD2.2 billion to USD 963.10 million. The figure continued falling to USD 954.70 after the Friday session.

In a document sent to the HoSE on November 9, Novaland Group management board explained that NVL had performed poorly for the last five sessions due to market sentiment and negative macroeconomic impacts.

On Friday it closed at VND 41,850. It had risen to VND92,000 in June last year.

Vietnam now has five billionaires left including Pham Nhat Vuong - owner of Vingroup, Nguyen Thi Phuong Thao - CEO of VietJet Air, Ho Hung Anh - chairman of Techcombank, Nguyen Dang Quang - chairman of Masan, and Tran Ba Duong - chairman and founder of Truong Hai Auto Company, but their net worth is steadily declining due to the falling local stock market.

Source: Dtinews