After a long time of studying and working as a chef in Ho Chi Minh City, Quyen decided to move to Beijing in March 2011 to continue his favourite job with confidence and enthusiasm.
Despite many difficulties, he tried his best to become the Chef of Susu Restaurant, which specialises in Vietnamese food and has always topped the rankings in Beijing.
Up to now, Quyen is the only one producing fresh noodles in China's capital city. He has imported rice from Vietnam and invited an owner of a noodle factory in Dong Nai to give support in techniques.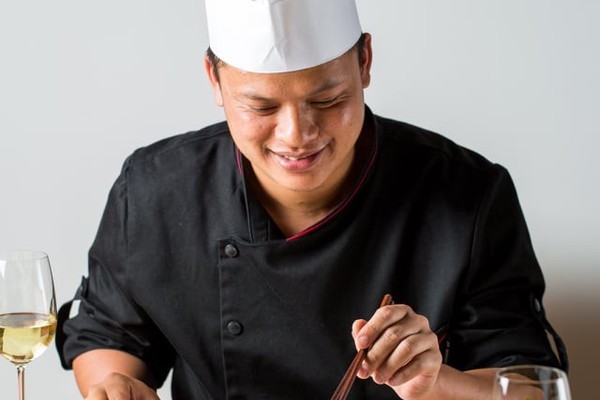 Chef Le Ngoc Quyen
His noodles have been supplied to several Vietnamese pho restaurants and has also been sold at markets. As many as 120kg of fresh noodles are consumed per day.
In addition, Quyen has made other Vietnamese traditional foods, such as banh my (sandwich), pate and gio cha (pork pie).
He also cherishes many plans for the near future, to promote the values of Vietnamese cuisine to Chinese and international guests.
Nhan Dan/VOV

Michelin-starred chef John Burton-Race has come to Vietnam to create meals with courses combining European and Vietnamese cuisines.

For Argentinean guest chef Alberto Curia, who is now in Hanoi to introduce local connoisseurs to the best of his home country's cuisine, playing the role as a "gastronomy ambassador" is a great honour.