Vietnamese chess prodigy Anh Khoi granted grandmaster title

Nguyen Anh Khoi, a talented 17-year-old Vietnamese chess player, has been officially granted the title of grandmaster by the International Chess Federation.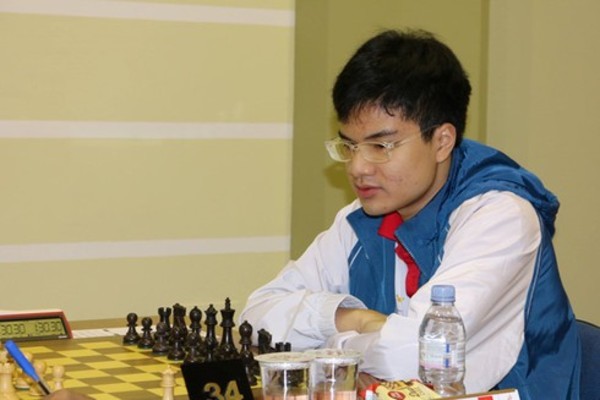 Talented 17-year-old Vietnamese chess player Nguyen Anh Khoi (Photo: UAE Chess)
Khoi was named among the top players with an Elo rating over 2,500, gaining four grandmaster standards in the process of officially obtaining the title of International Grandmaster.
To date, the young chess prodigy's four grandmaster standards include winning the Southeast Asian Chess Championship 2015, the U20 category of the 2019 ASEAN Age-Group Chess Championships, the Asian Junior Chess Championship 2019, and the Sharjah Masters 2019.
The announcement makes Khoi the 11th Vietnamese grandmaster of chess. The 10 other Vietnamese grandmasters include Dao Thien Hai, Tu Hoang Thong, Nguyen Anh Dung, Cao Sang, Le Quang Liem, Nguyen Ngoc Truong Son, Bui Vinh, Nguyen Huynh Minh Huy, Nguyen Duc Hoa, and Tran Tuan Minh.
Dao Thien Hai currently works as the coach for Anh Khoi.
Adding to his accolades, Khoi also won second place in the U18 category of the World Youth Rapid & Blitz Chess Championships 2019 in Spain on September 13.
The Ho Chi Minh City-born player finished on the same number of points as Lucas Van Foreest of the Netherlands. Despite this, he ranked second in the tournament due to the tiebreakers.
Elsewhere at the tournament, young Vietnamese chess player Nguyen Thien Ngan won first place in the girls' U14 category, while Vo Pham Thien Phuc secured a silver medal in the boy's U14 category. Le Thuy An also bagged bronze medal in the girls' U18 category. VOV