Vietnamese citizens to have electronic medical records by the end of this year

By the end of 2019, all Vietnamese people will have electronic medical records, the Vietnam News Agency has reported.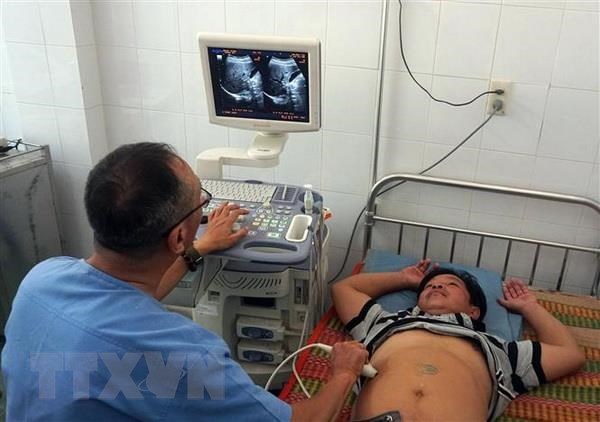 A patient receives care. The software will help doctors make more accurate diagnosis and decisions.
The Ministry of Health (MoH) has been piloting a software which compiles citizens' medical records into one electronic database at 26 communal medical centres in Hà Nội, HCM City, Lào Cai, Yên Bái, Hà Tĩnh, Khánh Hoà, Lâm Đồng and Long An since June, 2018.
The initiative is expected to help people keep track of their health information for better care and disease prevention.
Through the software, a patient can easily provide doctors at any medical facility in the country with patients' medical history, making it easier for doctors to diagnose and treat diseases, and help reduce medical expenses.
The software also improves co-operation among hospitals in the diagnosis and treatment of patients and ensures comprehensive healthcare for citizens.
The data will also help the healthcare sector better manage costs, prevent drug and testing abuse and prevent diseases.
The software uses data provided by Việt Nam Social Security to create ID numbers and medical records for every citizen and secure their personal data.
Starting in July, it will be implemented nationwide for all Vietnamese citizens to have electronic medical records by the end of 2019. VNS