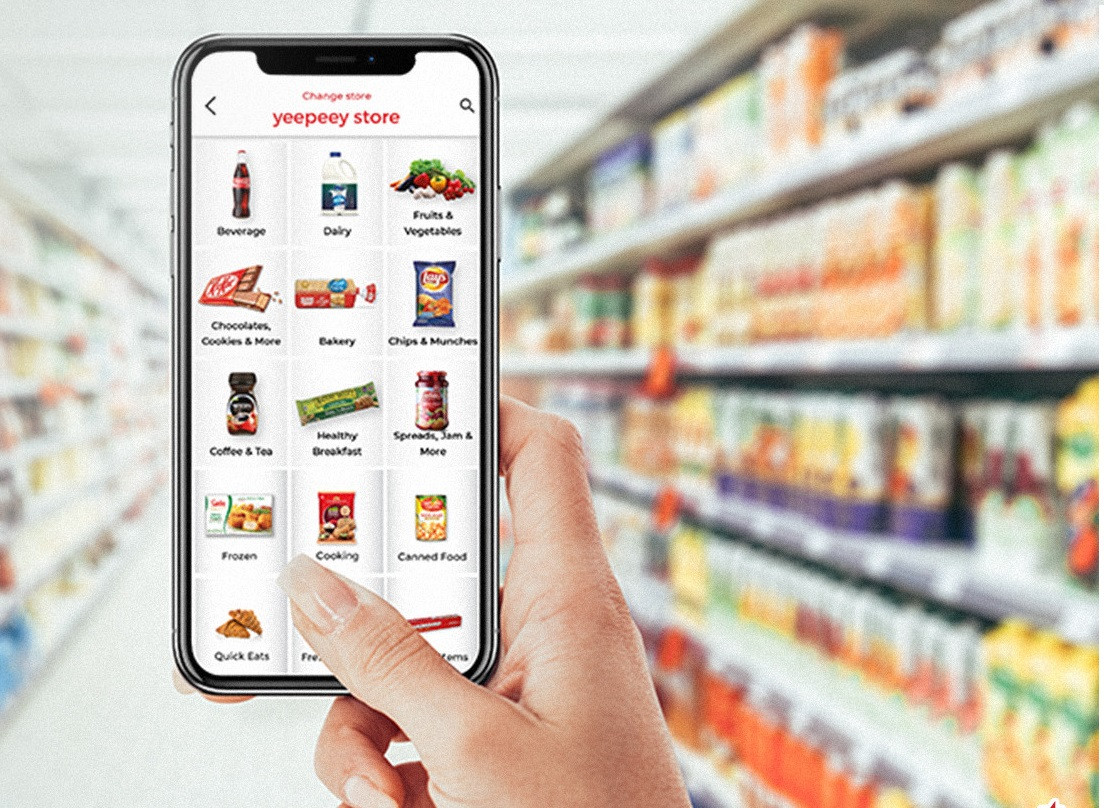 A report by the international auditing firm PwC shows that Covid-19 has had a profound impact on consumer shopping behavior, switching from offline to online shopping. This trend continued in the "new normal" period when online shopping behavior became a habit.
The percentage of people shopping in-store decreased from 76% in 2019 to 67% by the end of 2021, while shopping via mobile devices and smartphones increased from 55% to 69%.
Daily necessities, which were previously consumed mainly through traditional channels, became best-selling online items in social-distancing periods.
According to Vietnam E-Business White Paper 2022, the online marketplace is an important distribution channel in the digital era. Businesses are investing more in expanding their presence on e-commerce platforms. Businesses on social networks grew 41% in 2021 and 57% in 2022.
According to Grab's 2022 Food and Goods Delivery Trends Report, Vietnamese users order the most frequently in the region. The order with the largest value was VND 1,998,000 (US$90).
The people who use the delivery service the most tend to be young families. About 72% of food delivery users in Vietnam are families with young children, and they order delivery at least seven times a month. Similarly, the delivery service recorded 76% of users with young children, using the service more than 14 times per month.
Lazada's statistics show that Vietnamese consumers shopped online for household products such as clothes, canned food, packaged dry food, breakfast cereals; garden supplies; cooking utensils, food supplements, and more. The online department store recorded an increase in the number of searches for fresh food categories such as vegetables, fruits, meat and seafood, increasing by nearly none times compared to 2020.
According to Google, Temasek and Bain&Company, the growth momentum of online grocery shopping will not stop after social distancing due to Covid-19. Some 58% of Vietnamese consumers surveyed said that they have continued to shop for groceries on e-commerce platforms because of convenience. And 53% of Vietnamese consumers said that online grocery shopping has become part of their routine.
Challenges
However, there are many barriers to bringing markets and department stores online. Online shopping and online payments still face obstacles due to the lack of trust of consumers. Many customers are afraid of being cheated, or feel that it is risky when making a purchase, especially when paying online.
One of the typical challenges in online business is persuading customers to buy a product without being able to "touch it with their own hands and see it with their own eyes". Sellers need to find ways to make their products stand out and convince them that the product or service they offer is superior.
While traditional retailers can design eye-catching billboards or participate in community events, an online store marketing plan is heavily focused on increasing online visibility and increasing the order conversion rate.
To overcome these differences, online sellers need to build "virtual" connections by providing detailed, more intuitive product descriptions, and display and provide reviews from previous buyers to gain more trust from customers.
Another challenge for online sellers is to "connect" with customers to build trust in their stores and products. Online customers often have different shopping behaviors and habits than offline customers, which requires new sellers to continuously invest in research, and learn about and improve customer care.
In addition, the common habit and behavior of using cash has generally decreased but has not yet shifted strongly to non-cash payment and electronic payment. Some consumers are still afraid to approach new technology and payment means, due to concerns about security and safety in payment.
Crime and fraud in electronic payments have recently increased amid more frequent online services and transactions, with new and more sophisticated tricks.
According to surveys, 81% of online sellers want to increase the use of electronic payments in the next two years. Therefore, it is necessary to simplify online payment but also ensure safety and convenience, helping consumers have better awareness.


Duy Anh