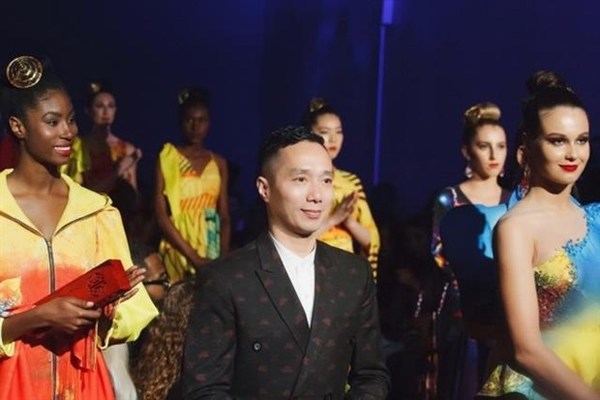 Do Trinh Hoai Nam is pictured with models presenting his collections at New York Couture Fashion Week 2019
The collection of ao dai (Vietnamese traditional long dress) by Do Trinh Hoai Nam kicked off New York Couture Fashion Week, presented by 21 international models.
The highlight of the collection, entitled S-Vietnam, is the patterns imitating Vietnam's cultural heritages that have been recognised by the United Nations Educational, Scientific and Cultural Organisation (UNESCO) like Thang Long Imperial Citadel, the Temple of Literature or Ha Long Bay.
Models wore traditional Vietnamese dresses with small gold-inlaid conical hats.
Nam said his aim was to preserve the original appearance of ao dai and decorate it with cuts, splits and beads.
"The tall and healthy figure of the westerners is more difficult to demonstrate the original charm of the Vietnamese traditional long dress. My collaborators and I have chosen over 20 outstanding faces among hundreds of candidates, who are experienced in performing on big stages," Nam said in an interview with ngoisao.net.
"Andes Aquino, the head of the organisation board, highly appreciated the patterns imitating Vietnam's cultural heritages recognised by UNESCO of the collection," the designer added.
Held on September 6-8, New York Couture Fashion Week 2019 celebrated the 30th anniversary of one of New York Fashion Week's best events.
The event also marked the award-winning celebrity fashion designer's second appearance. In 2017, Nam was the only Vietnamese designer to have his collection, Sen Vang (Golden Lotus), open the New York Couture Fashion Week.
Nguyen Cong Tri also brought new breeze of Asia and original creativity with his latest collection showcased at New York Fashion Week Fall-Winter 2019.
Tri's designs are performed by many renowned models including Victoria's Secret's Elsa Hosk, Georgia Fowler and Leomie Anderson.
His collection impressed the audience with eye-catching colours like neon, pink or green with reckless cut-out.
According to the designer, his latest designs were inspired by the sparkling dews in the early morning.
"The dews are sent to earth like tiny gifts silently welcoming a new day. I find on the dews all the most lively colours in my garden – the fresh green of the leaves, the bright colours of the flowers and the deep colours of the earth," he revealed.
Do Trinh Hoai Nam's collection: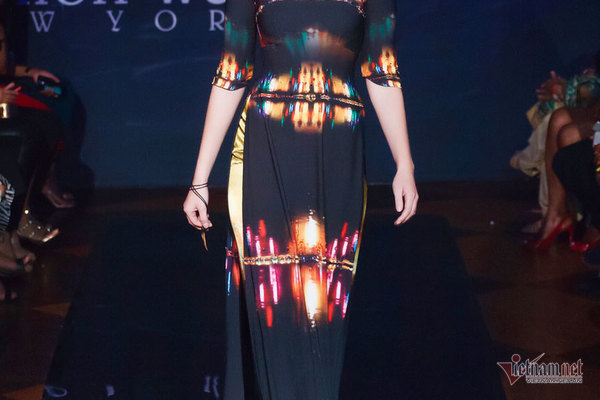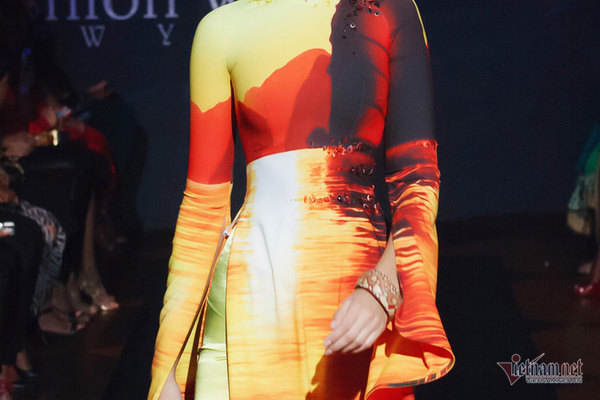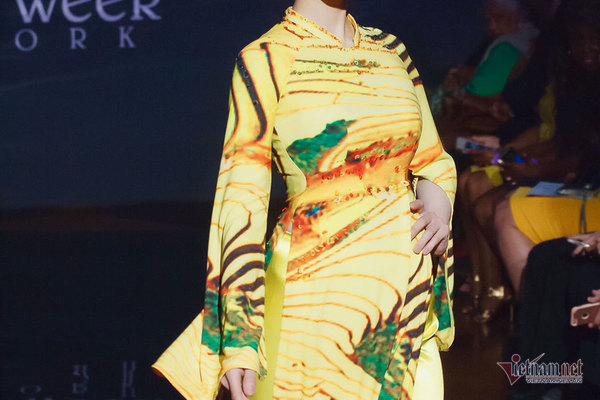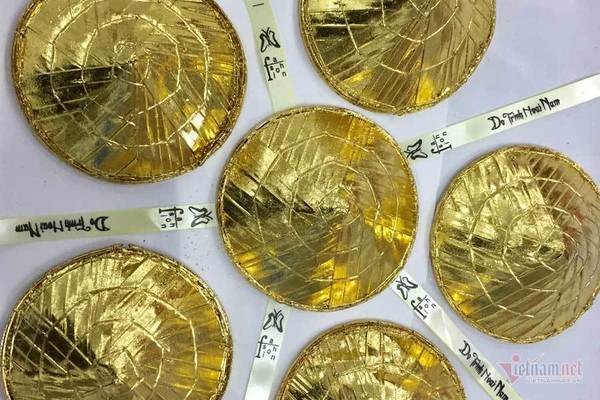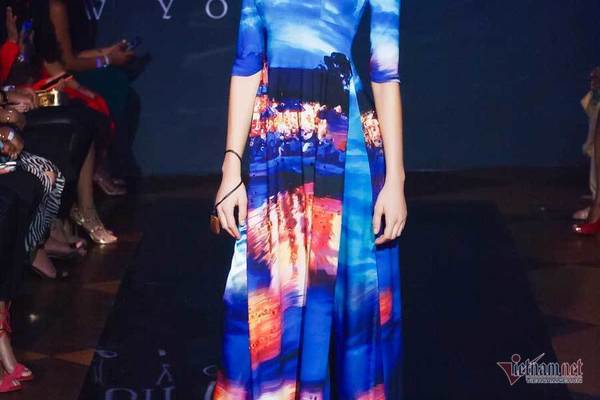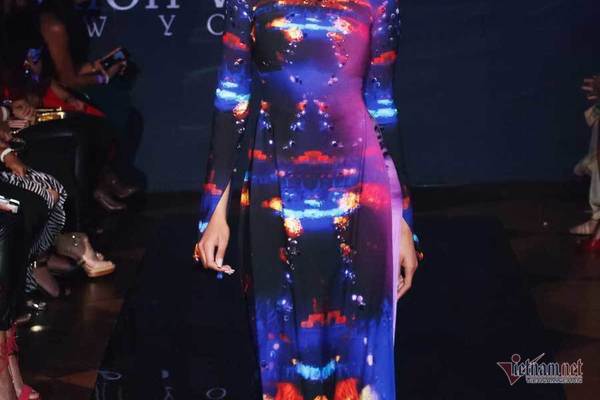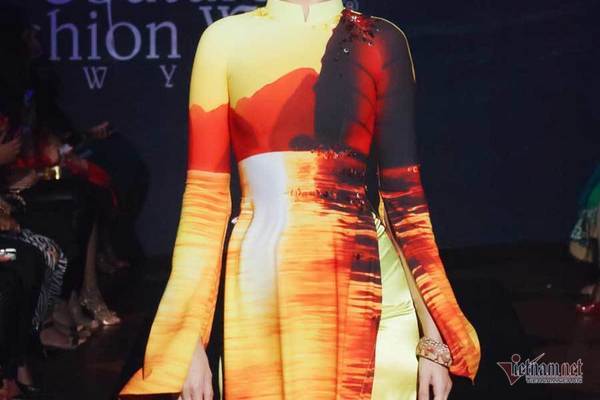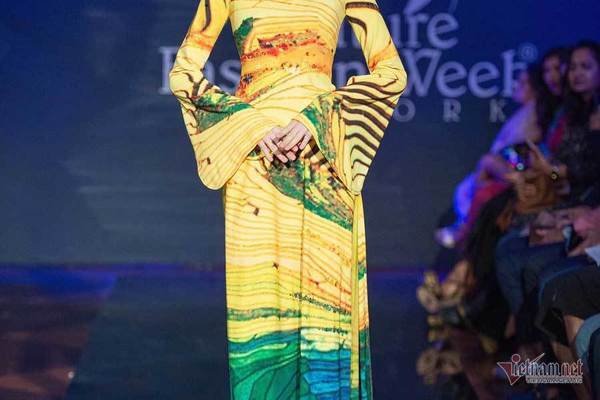 Hoai Nam's designs performed at the New York Fashion Week 
Nguyen Cong Tri's collection: 
VNN/NVCC/VNA