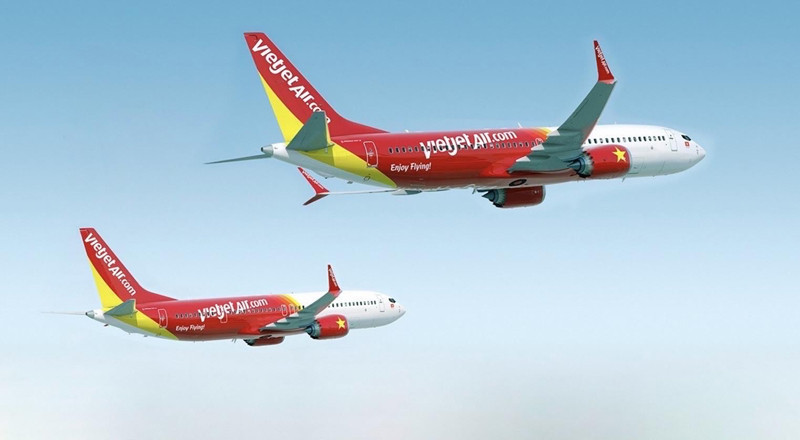 "Boeing offers opportunities and encourages major suppliers to make additional investments, or make new investments in Vietnam, and cooperate with Vietnamese suppliers in order to create a sufficient, effective and flexible supply chain which provides products and services with the highest quality to clients," he said.
He said that Boeing will work with major suppliers to support Vietnam's enterprises in training, upgrading technique skills and production skills to ensure quality and services for products, to obtain international standards for the aviation sector.
Boeing is working with five Vietnam airlines on expanding their fleet, and training pilots, leaders and specialists in the aviation sector, as well as airplane maintenance engineers and officers.
Boeing has been enhancing its presence in Vietnam and paying attention to building local capability as well as cooperating with Vietnamese institutions in the fields of production, infrastructure, technical services, research and technology, training and skill development.
In August, at the Vietnam Aerospace Industry Forum, Micheal Vu Nguyen affirmed that every Boeing aircraft created has components made in Vietnam. The products Vietnam creates include airfoils and entry/exit doors.
"If Vietnam has a high-quality workforce, a reasonable investment environment and the government's attention, it will be a market full of potential," he said, adding that Boeing wants cooperate with schools to produce a workforce in science and technology.
"We want to work directly with Vietnam's businesses, but businesses need to 'learn to walk before running'. We want to support Vietnam's businesses to walk quickly and run quickly as well," he said.
He noted that an aircraft is created from more than 6 million components and accessories, 50 percent of which are small accessories, such as screws. In order to manufacture airplanes, Boeing has to seek accessories from many places all over the world.
Vietnam has great potential in workers and specialists who can manufacture and provide products to Boeing.
Tom Sanderson, Boeing's product marketing director, said Vietnam's aviation sector has had timely support from the government of Vietnam, which has created momentum not only for the rapid recovery but also the sustainable development of the sector in the time to come.
Boeing is working with seven suppliers in Vietnam. However, Vietnamese companies still have to work with Boeing through Japanese and South Korean companies.
It is estimated that Southeast Asia will need 4,255 new airplanes in the next 20 years.
Anh Tuan