VietNamNet Bridge – Vietnamese farmers now plan to do big business. They borrow money, grow seed, and set up large farms to breed Australian cows.
Vietnamese farmers like Australian cows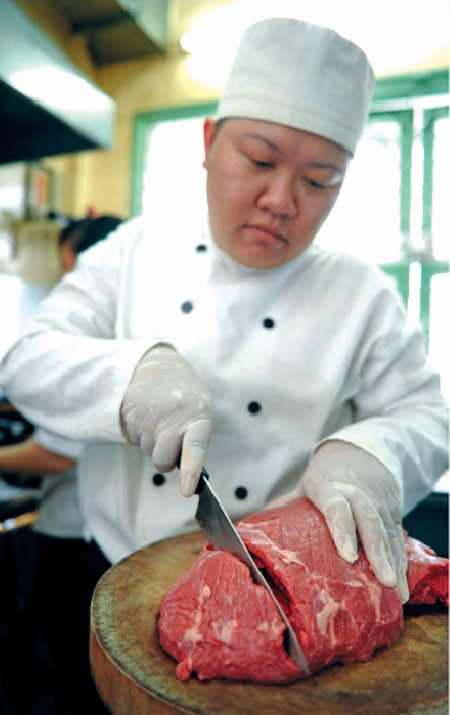 Minh, the owner of a fowl farm in Dong Nai province, has left aside his work of farming fowls, spending the last several months on learning about the Australian cows.
As advised, Minh contacted Thuy Ha Company, a big Australian cow importer. The company imports cows, outsources to farmers to feed up the cows and then collect the cows back for distribution.
After discussing with Thuy Ha's managers, Minh decided to give up farming fowls, the major means of subsistence of his family for the last many years, to farm Australian cows.
Hai, who has been making big farming facilities to lease to foreign companies in Dong Nai, has revealed that she plans a new business.
Hai is seeking capital to develop breeding facilities, grow corn and seed to farm Australian cows on a large land plot, 100 hectares, in Ba Ria – Vung Tau province that she has bought.
A big guy in the food industry in HCM City also said he plans to breed Australian cows on a 40 hectare land plot in Tay Ninh province. Another big food trader in HCM City is considering joining forces with a real estate developer to farm 150 cows in Laos.
According to T from Thuy Ha Company, Thuy Ha gives gaunt cows, weighing less than 400 kilos, to farmers to feed up, and then collects the fattened cows to provide to slaughtering units.
T said with reasonable farming methods, a cow can get one kilo of weight every day. If noting that farmers can make a profit of VND20,000 for every kilo, they would pocket VND2 million after three months of farming.
The demand on the rise
In mid-March, Thuy Ha imported 5,000 Australian cows. Prior to that, it also imported some 5,000 cows in January. Another consignment of 10,000 cows is arriving in April.
Besides the three areas large enough for 7,000 cows, the company is planning to develop another farm, also in Long An province, for another 10,000 cows.
T has revealed that the cow imports would increase in the time to come to satisfy the increasing high demand in the market. Therefore, Thuy Ha, Trung Dong Companies and some other cow importers have been trying to develop more farms to keep cows before they are sent to slaughter houses.
Australian beef has become more and more popular and favorite in Vietnam thanks to "Australian quality" and the reasonable prices. Australian beef has been available not only at supermarkets and restaurants, which medium and high income earners go to, but also at traditional markets as well.
It is estimated that 600 cows are slaughtered a day to satisfy the demand in HCM City alone. Therefore, importers believe that the demand would be increasing rapidly.
In 2013, Vietnam imported some 60,000 Australian cows, while the figure is expected to reach 200,000 this year.
Dan Viet