Vietnamese film premieres at Tokyo International Film Festival
"Tro Tàn Rực Rỡ" (Glorious Ashes) of Vietnam made an impressive debut at the opening ceremony the Tokyo International Film Festival (TIFF) in Japan on October 24, receiving positive feedback from the audience.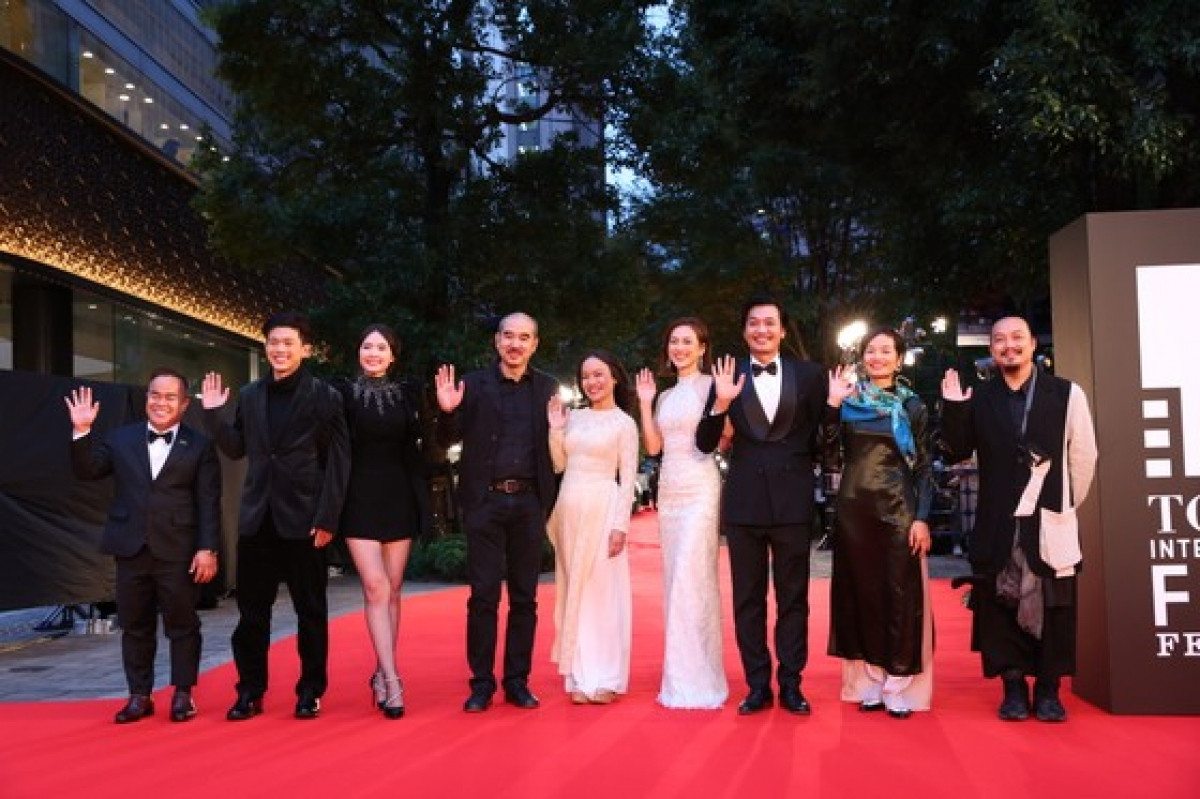 The presence of Vietnamese celebrities on the red carpet of the film festival, including director Bui Thac Chuyen, producer Tran Thi Bich Ngoc, actors Le Cong Hoang and Quang Tuan, along with actresses Bao Ngoc Doling and Phuong Anh Dao, drew plenty of attention from both the gathered media and the public.
The film marks the return of director Bui Thac Chuyen following his last film "Lời Nguyền Huyết Ngải" (RH108) a decade ago.
"Tro Tàn Rực Rỡ" (Glorious Ashes) represents the first Vietnamese film to participate in the Main Section category of the 35th TIFF that is taking place from October 24 to November 2.
It will compete against other 14 nominees selected from 107 countries and territories globally, including big hits such as "Ashkal" of France, "By the Window" of Japan, and "Egoist" of Sweden.
Based on a novel by renowned Vietnamese writer Nguyen Ngoc Tu, Glorious Ashes showcases the relationships between three women and their partners in a southern seaside village.
Its producer Bich Ngoc and director Thac Chuyen introduced the project at various prestigious international film festivals, including the Cannes, Busan, and Singapore International Film Festivals.
The local film overcame 27 other film projects from around the world to win the US$15,000 prize in the Asian Project Market Category at the Busan Awards in 2017. It also won SG$250,000 from the Inaugural Southeast Asia Co-Production Grant of the Singapore Film Commission and received support from Singaporean producer Jeremy Chua.
Established in 1985, TIFF has become one of the largest festivals in Asia alongside the Busan and Shanghai international film festivals. It was originally held biennially from 1985 to 1991 and annually thereafter.
Source: VOV