Vietnamese films earn big profits during Tet
Nha Ba Nu (The House of No Man) has been the highest-grossing Vietnamese film during the Tet (Lunar New Year) holiday.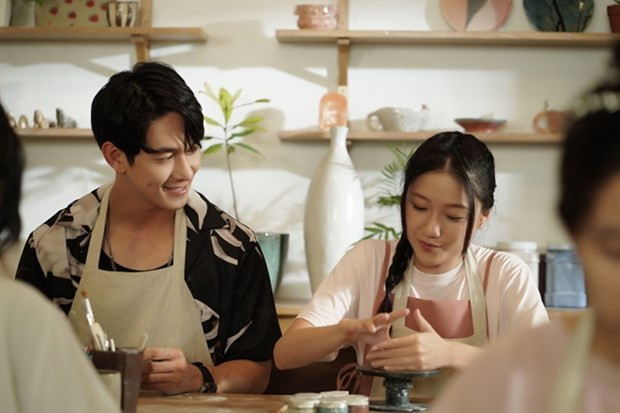 Nha Ba Nu (The House of No Man), the directorial debut of movie producer Tran Thanh, earned 280 billion VND (10.6 million USD) since its release on January 22. (Photo courtesy of Tran Thanh Films)
The directorial debut of film producer Tran Thanh raked in 280 billion VND (10.61 million USD) in just eight days after releasing on January 22, the Lunar New Year.
It has sold around 2.8 million tickets so far.
The film revolves around a family of three generations living under the same roof, and the troubles and tribulations such families face.
It features People's Artists Ngoc Giau and Viet Anh, Uyen An and Song Luan.
Thanh rose to fame as producer with his debut movie and smash hit Bo Gia (Dad, I'm Sorry) in 2021, directed by Vu Ngoc Dang, which broke box-office records for Vietnamese films by earning 400 billion VND (16.04 million USD).
The film was also sold to Malaysia, Singapore, the US, and Australia.
Besides, at the annual Vietnam Film Festival it won the Silver Lotus Award for Best Feature Film and for Best Actor, Best Supporting Actress and Best Screenplay.
The Ministry of Culture, Sports and Tourism chose the film as the Vietnamese entry for the Best Foreign Language Film Category at the 2022 Oscar Awards.
Director Vu Ngoc Dang this year had a chick flick released during Tet, Chi Chi Em Em 2 (Sister Sister 2).
It has collected 59 billion VND (2.5 million USD) so far, according to Box Office Vietnam, a box office analysis website.
Set in Saigon 100 years ago, the film portrays two beautiful women named Ba Tra and Tu Nhi who fight with each other to be claimed as the most beautiful women in the region.
It stars Minh Hang and Ngoc Trinh in the lead roles.
Both Nha Ba Nu and Chi Chi Em Em 2 are still in cinemas nation-wide./.VNS