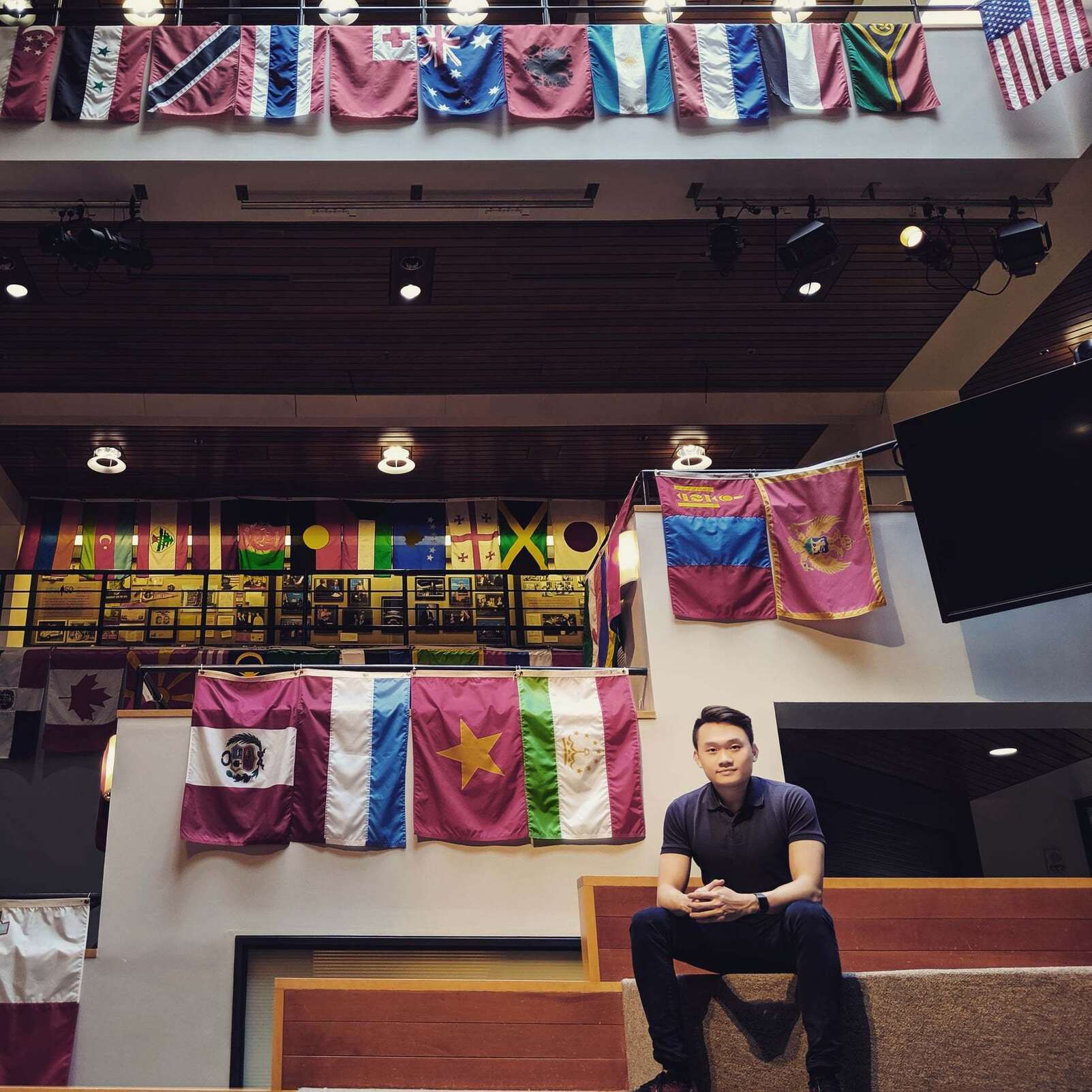 Tran Ha Duong
Duong, born in 1991, joked that he thought that first, you must be a superman, and second, your parents must be supermen. If you choose the first way, you have to speak five languages fluently and win a Nobel Prize before you are 18 years old. If you choose the second way, your parents need to be heads of states or among the top 100 billionaires in the world.
With such thoughts, Duong believed that Harvard was unreachable. However, he changed his mind. After graduating from university and working for a while, he decided that he wanted to pursue a master's degree at Harvard University.
"When I read information about Harvard's Master of Public Policy degree, I understood that the school wants to help people like me create positive changes," he said.
Duong decided to follow the program, which meant that he had to give up his job at a multinational group which had a high income and promising job promotions.
"It may be a surprise to many people that I actually thought I was good enough to be admitted, but I wondered whether Harvard could satisfy my requirements which deserved my exchanging my existing opportunities," he said.
The most important requirement was whether Harvard could help him have the necessary tools to turn his aspirations into reality.
Duong said he wanted to help Vietnamese youth expand their skills so that Vietnam could be a wealthy and powerful country.
In his essay submitted to Harvard University, Duong wrote about YVS ("Youth's View, Voice and Vision in Society", an organization practising thinking and debating skills for Vietnamese youth that he founded many years ago.
Duong wrote about his admiration of his father and father's comrades' aspirations, and about how they fought during the resistance war to protect the fatherland.
"And I asked myself why our generation could not have such a flame. If the desire of the previous generation was to have independence and freedom, the aspiration of ours now is a powerful and wealthy Vietnam," he said.
Everyone can make a contribution to building Vietnam into a powerful and wealthy country, but they need to have stature and "firm stuff", which are prerequitisites to make the apirations realistic.
Change the way you raise questions

Everyone can make a contribution to building Vietnam into a powerful and wealthy country, but they need to have stature and "firm stuff", which are prerequitisites to make the apirations realistic.
The YVS project, "Youth's View, Voice and Vision in Society", that Duong mentioned in his essay to Harvard University, was created by Duong and his friends in 2012.
It is a project that creates a friendly environment to help youth share thinking and debating skills about social issues related to young people.
"At that time, I just finished the first university year in the US and exprienced a big cultural shock, which made me continuously raise questions about my values," he recalled.
"Also, I realized that Vietnamese youth, including me, still lacked a lot of skills and playing fields where we could confidently show our personal viewpoints," he said.
In the first year of the project, YVS organized workshops and big competitions, including IChallenged 2012, IChallenged 2013 and BNW 2013.
When he was at high school, he was the Vietnamese delegate at the Model United Nations conference. He also received the United Nations Association's Young Diplomat award in Singapore in 2010.
During university, he was a member of the Amos J. Peaslee Debate Society at Swarthmore University which competed with prestigious schools such as Harvard, Princeton and New York University.
He also represented Vietnamese youth at the 11th Uinited Nations Youth Summit, held in New York in January 2013.
Duong said he believes that words have the most positive influence when they come from the speaker's heart.
"During my studies and at work, I am not the one who speaks the most or the most fluently, but I always try to be the speaker with the most positive influence on my colleagues and the decisions of working teams," he said.
He said that young Vietnamese now have more opportunities to practice debating skills as society is more aware of the necessity of these skills. However, not all young people have the skills.
One of the biggest obstacles for young Vietnamese is their habit of following the crowd and letting parents and teachers intervene in their decisions.
Many young people ask Duong which majors they should study and what they should do. The questions themselves show their dependence on others. Instead, they should ask themselves why they love or don't love these jobs and what they need to do if their desired jobs are contrary to their parents' wishes. 
Phuong Chi

Tran Nguyen Kim Thi is a postdoc majoring in AI usage in medicine at the Huge Kaul Precision Medicine Institute at the University of Alabama in Birmingham (UAB) in the US.

Nguyen Thi Lan Huong, 43, resigned from her post as a dean to which she was appointed at aged 27 to begin a new path of research about tertiary education.