VietNamNet Bridge – A new production by Viet Nam Television (VTV) Film Centre and Ryukyu Ashahi Broadcasting Corporation will be aired on VTV channel 1 on Sunday.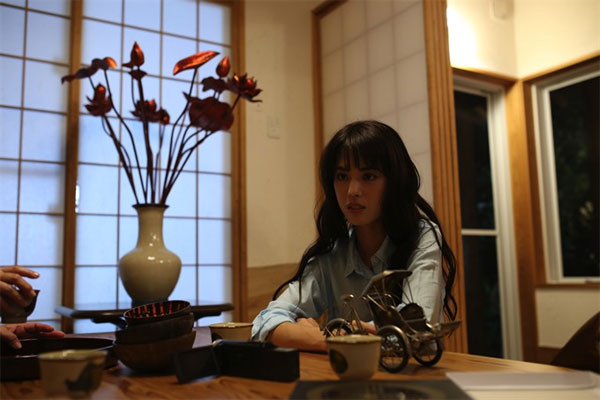 Journo: Eri played by Karin Miyagi. — Photos by film crew
The film entitled Duoi Bau Troi Xa Cach (Under The Same Sky) is a love story between a Vietnamese student in Japan and a local female reporter. Hai is studying agriculture on Okinawa Island. He has to work to help support his family at home. He refuses to be interviewed by reporter Eri who want to talk to him. Eri is hungry for success and she follows Hai.
They soon realise they are soulmates and overcome challenges from their families and their lives to be together.
"The film is not only a romantic love story between a Vietnamese student and a Japanese reporter," said Mieko Shimojima, the script writer. "Through war memories of old generations the film connects the two nations which have losses in the past. It also conveys humanity, peace and towards the future". Shimojima worked for five months including field trips to Viet Nam to complete the script. The script was edited by Vietnamese Nguyen Thu Thuy.
The film is directed by Vu Truong Khoa and Dao Duy Phuc. The protagonists are played by Quang Su and Karin Miyagi. They speak Japanese in the film.
"Speaking Japanese was a big challenge for me. I spent two months learning to pronounce Japanese and I had two weeks only to learn Japanese vocabulary," said Quang Su. "It is not only daily conversation but I also had to speak about history and culture of Japan."
Su and his colleague Miyagi only got to know each other before shooting the first scenes.
"I have learned more about Viet Nam," said Miyagi at the press conference held early this week in Ha Noi. "I was inspired a lot by scenes featuring the emotion and feeling of the two main characters. I think this film has made me mature".
Vietnamese and Japanese actors starred in the film, including Teruya Toshiyuki and Viet Lien.
The film was shot in six weeks in Viet Nam and Japan with ultra high-definition camera. It promises cinema-styled scenes in the film featuring beautiful landscapes and cultural activities of Viet Nam and Japan such as Naha Great Tug-of-War Festival and Vietnamese water puppetry.
The two hour-long film is the third of its kind co-produced by Viet Nam National Television and Japan after Nguoi Cong Su (The Partner) and Khuc Hat Mat Troi (A Song To The Sun).
Under The Same Sky will be screened at 8.45pm and showed in Japan in March, 2017.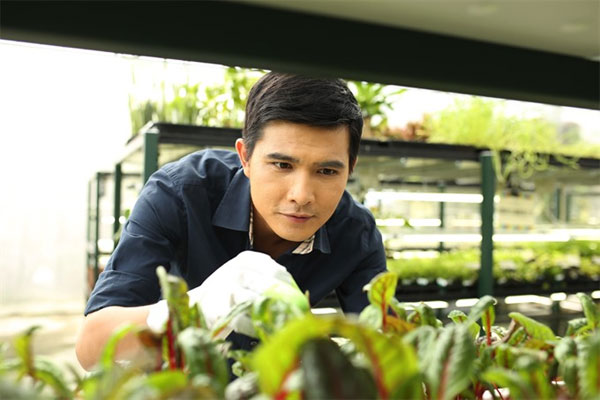 Heartthrob: Hai played by Vietnamese Quang Su.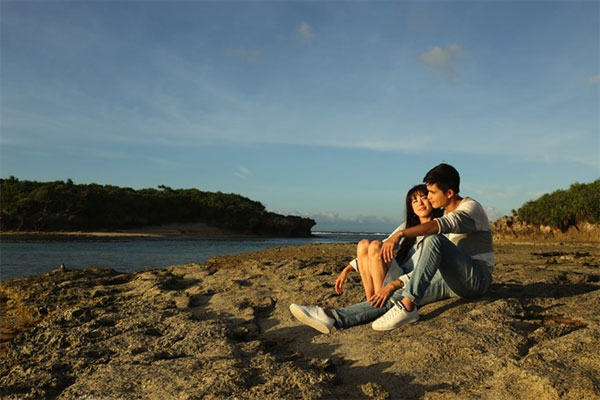 Star-crossed: Under The Same Sky television film features a love story of a Vietnamese student and a Japanese reporter.
VNS