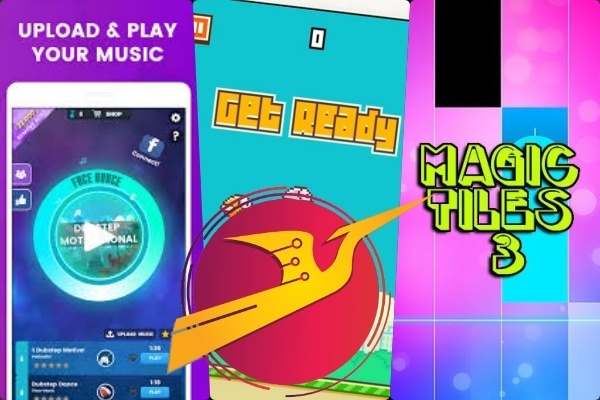 Vietnamese-made games are now played around the world
The news about two individuals who had a huge income in 2020 from app development and paid high corporate income tax has been a hot topic of discussions these days.
The Cau Giay district taxation agency confirmed that the two individuals paid tax of VND23 billion and VND18 billion for revenue of VND330 billion and VND260 billion, respectively.
Under current laws, individuals who have income of over VND100 million a year from business activities will have to pay 2 percent in personal income tax and 5 percent in VAT.
Tip of the iceberg
An expert with years of experience on app development and distribution, who asked to be anonymous, affirmed that this level of revenue is within reach of Vietnamese developers on Google Play and App Store.
There is no limitation for revenue from apps/games on global platforms. If products have good performance indexes, they can earn revenue of tens of millions of dollars.
However, he noted the difference between 'revenue' and 'profit'. He is not sure about the marketing costs developers have to pay, but is sure that the costs are not small and could be up to 90 percent of revenue.
This means that the real post-tax profits the individuals can pocket would be much lower than the reported revenue.
Vietnam's imprint on the world's game and app map

In the fields of game and music apps, Magic Tiles 3, Tap Tap Reborn 2 and versions developed by Amanotes, a technology startup in HCM City, have maintained high positions in rankings in many countries for a long time.
Vietnam, which was once considered only a 'software outsourcing workshop', has become better known in the global game and app market. A high number of Make in Vietnam apps and games, rich in content and diverse in types, become 'trendy'. This shows the endless creativity of Vietnamese developers.
In August 2017, following the 'Flappy Bird phenomenon', another Vietnam game – Face Dance Challenge – developed by the HCM City-based Diffcat Studio, occupied high positions on app rankings.
With simple gameplay of showing facial expressions in different shades, the videos related to the game are shared in many parts of the world, including Thailand, Hong Kong, the Philippines and Vietnam.
Face Dance Challenge once was in the No 1 position on app stores in seven countries, No 1 position in games in 11 countries, and No 1 in music in 39 countries. It also ranked fifth in the US a short time after its launch.
In the fields of game and music apps, Magic Tiles 3, Tap Tap Reborn 2 and versions developed by Amanotes, a technology startup in HCM City, have maintained high positions in rankings in many countries for a long time.
This was the first Vietnamese game and app developer to get 1 billion downloads globally.
Many other apps have also become well known among the public and receive support from investors, including open source apps and apps that help promote digital transformation in Vietnam.
Reasonable policies needed
Experts say that Vietnam's games and apps have capability, advantages and opportunities to conquer the global market. This will open up investment and development opportunities for the software industry.
The Ministry of Information and Communications (MIC) in recent years has been encouraging technology firms to research and develop digital technology products to solve Vietnamese problems.
It honors excellent digital technology products that contribute to the development of the digital government, digital economy and digital society, and helps advertise Make in Vietnam products.
However, many Vietnamese technology startups have to struggle because of barriers. Many investors have set up legal entities in other countries, including Singapore, to avoid tax, for example.
A CEO of a studio said in order to pave the way for Make in Vietnam products to go further to the global market, the state needs to remove the barriers that cause Vietnamese to want to set up businesses in Singapore.
According to the CEO, there are two major problems. First, the management policies are overly strict with many barriers related to internet products in general. Developers are afraid that they may do something wrong and will be fined.
The second problem is taxation. With current laws, businesses only have two options, either compromising and accepting a disadvantage, or setting up businesses overseas.
"They cannot choose to do this easily in Vietnam," he said.
Diep Luu

Distributed directly to Vietnam through Apple Store and Google Play, Chinese online games are flooding the domestic market.

Many industries have been promoted in the digital era and during the Covid-19 crisis. However, Vietnam's game industry is still outside the game.