VietNamNet Bridge – People worldwide now can enjoy Vietnamese music on YouTube by Phuong Nam Film, one of the HCM City's leading music, film producers and distributors.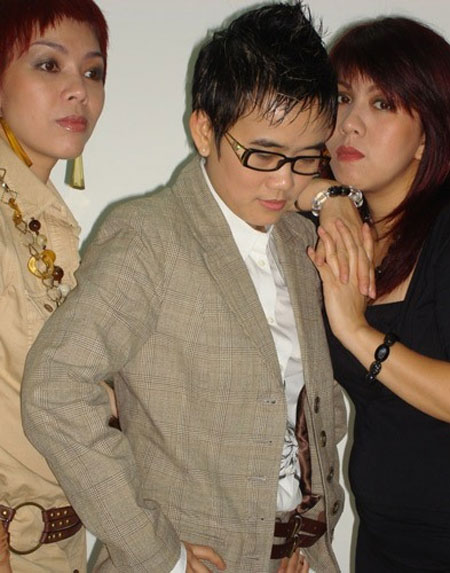 Music lovers can watch their idols, Ba Con Meo (Three Cats), a famous girl band of HCM City in the 1990s, on YouTube courtesty of Phuong Nam Film.
Hundreds of shows and programmes on contemporary music, mostly produced by film studios and music producers in HCM City in the 1990s, have been redistributed on YouTube to meet the demand of fans for the upcoming Lunar New Year holiday, according to Phuong Nam Film.
Highlighted shows, including Pop-Rock Sai Gon 92, Trinh Cong Son – Chim Duoi Con Mua (Trinh Cong Son-In the Rain) and Don Xuan 1994 (Welcome Spring 1994), feature singers, musicians and composers who played a role in the country's contemporary music scene.
Live shows of pop stars My Linh, Hong Hanh, Cam Ly, Thu Minh, and the pop bands Ba Con Meo (Three Cats) and Den Trang (Black-White) have been distributed on VHS tapes and are still top hits among fans today.
The other productions are also being distributed on VHS tapes.
"We decided to share these productions on YouTube because we know that many Vietnamese at home and abroad love listening to Vietnamese music in the 1990s," said Phan Mong Thuy, director of Phuong Nam Film, the copyright owner.
V-pop
V-pop or nhac tre (youth music) is a musical genre of Vietnamese music from the 1990s to now. It was creative and innovative in the last 20 years and appeals not only to locals but fans in Cambodia, Laos and Thailand.
In 1995, V-pop helped to develop the industry in a professional way, producing young stars Lam Truong, Dan Truong and Cam Ly, who are still big faces today.
In 1997, the annual Lan Song Xanh (Green Waves) Awards for best singers, best bands, best musicians and composers of the year from Voice of Viet Nam were founded and marked the country's new era of music.
Numerous artists such as Ho Quynh Huong and Thanh Thao developed their careers in new genres of R&B, dance and EDM.
The artists were a source of passion for their younger colleagues, including pop idols Son Tung-MTP, Noo Phuoc Thinh and Dong Nhi, who dominate the industry today.
Source: VNS