Vietnamese professor honoured with prestigious IUPAC award
Vietnamese Professor Nguyen Thi Kim Thanh has received "the Distinguished Women in Chemistry or Chemical Engineering Awards" by the International Union of Pure and Applied Chemistry (IUPAC) in 2023.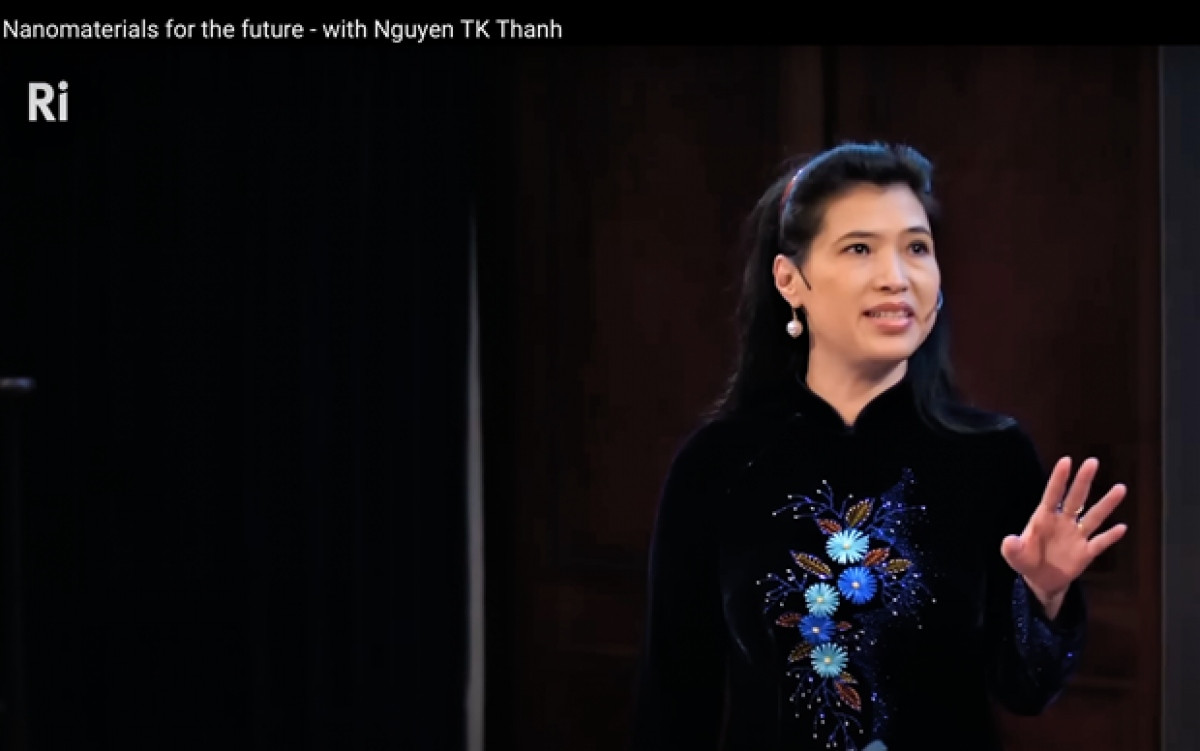 The official award ceremony is set to be held solemnly at the IUPAC Congress in August 2023.
The awardees were officially honoured by IUPAC based on their tremendous achievements in pure and applied research, teaching, education and training, and outstanding leadership and management in chemical science.
Furthermore, the IUPAC Awards Committee is particularly interested in the leadership and community service process of each candidates' careers.
Prof. Thanh was unable to hide her joy and pride upon receiving news about being granted IUPAC's prestigious award at a very meaningful time. She hopes that teh award will encourage and inspire more female scientists and children to pursue their dreams of contributing to science and the community.
In terms of Vietnam, she hopes that the award will contribute to improving the prestige of Vietnamese intellectuals and scientists in the international scientific community, as well as incentivising local scientists to confidently integrate into the global advanced science.
The Distinguished Women in Chemistry or Chemical Engineering Awards was first established and granted by the IUPAC on the occasion of the International Year of Chemistry 2011 (IYC 2011) to recognise the dedication and advancement of the careers of female chemists and chemical engineers worldwide.
In recent years, the award has become increasing prestigious and attracted a lot of attention and recognition within the global scientific research community.
The award was announced just in time for the world celebration of the International Day of Women and Girls in Science on February 11th to honour women's contributions to the scientific community and recognise the importance of gender equality in the field of science.
2023 also represents the International Year of Basic Science for Sustainable Development. Both of these global activities are celebrated by the IUPAC through the Global Women's Breakfast event (www.iupac.org/gwb/), which will be held on February 14.
The IUPAC is an NGO based in Zurich in Switzerland. It was founded in 1919 by prestigious chemists globally with the aim of promoting the development of chemical science.
In recent years, IUPAC has established many prestigious conferences and projects in an effort to boost and encourage the further development of chemistry, while supporting aspects of chemistry education and public understanding of chemistry.
Prof. Thanh works at University College London – UCL in the UK and is one of the world's most famous Vietnamese intellectuals.
She became the first Vietnamese professor at UCL since 2013, as well as a member of four specialised scientific institutes in the UK.
With a long history of major scientific achievements, Prof. Thanh has won many noble awards in the fields of research from prestigious scientific organisations and academies in the world.
She has made tireless efforts to realise the aspirations of bringing Vietnamese scientists to integrate with advanced science globally.
Source: VOV