Vietnamese representative honoured at CineAsia Awards 2022
Dr. Ngo Phuong Lan, chairwoman of the Vietnam Association of Film Promotion and Development (VFDA), received the "Motion Picture Association (MPA) Asia Pacific Copyright Educator of the Year" Award at the CineAsia 2022 ceremony.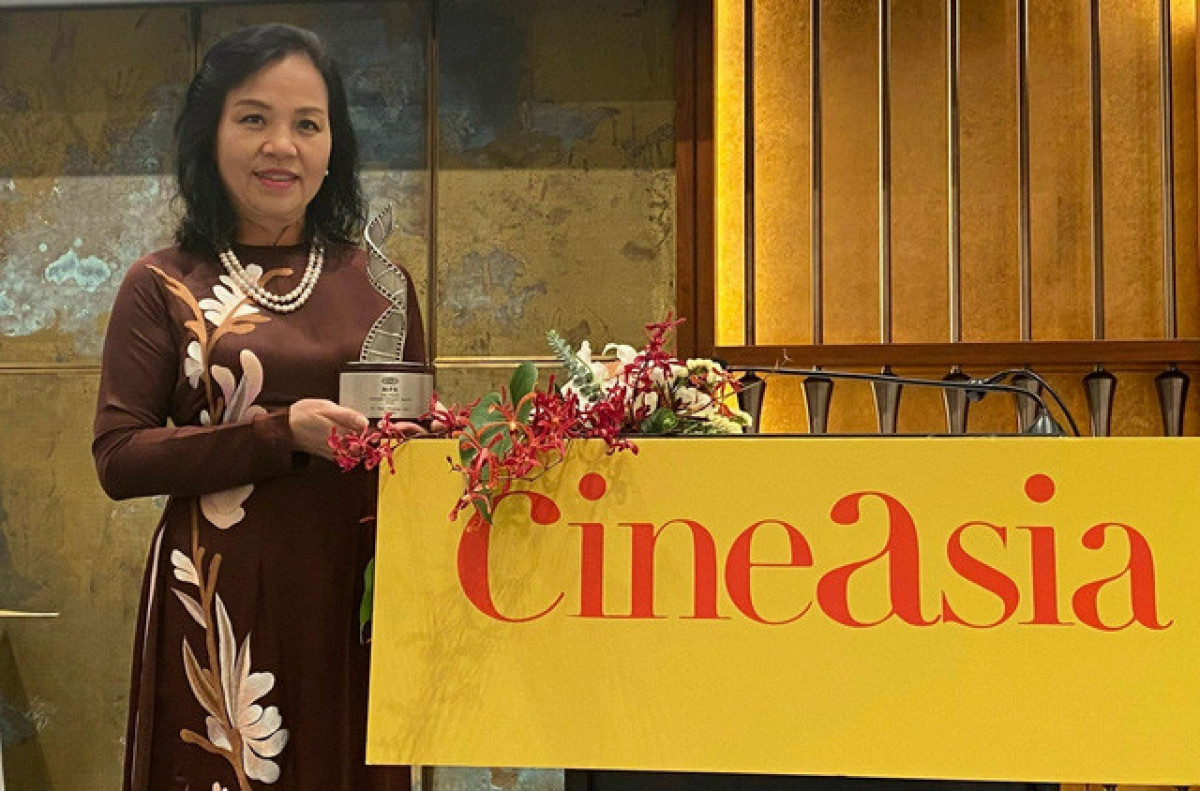 "Dr. Lan has been at the forefront of protecting the rights of filmmakers in Vietnam," said Belinda Lui, president and managing director of the Asia-Pacific region of Motion Picture Association.
"We are honoured to recognize the significant contribution Dr. Lan has made to strengthening copyright during her tenure in various leadership roles in government and industry. Over the years, Dr. Lan has initiated numerous knowledge exchange programs, in Vietnam and at film events around the world. Her efforts have helped to build a healthy and sustainable film and television industry in Vietnam that is increasingly competitive on the world stage," Lui noted.
Dr. Lan received her Ph.D. in History of Culture and Art at the Institute of Culture and Information in the capital in 2005. She then founded the VFDA in 2019 and was subsequently elected as head of the agency. In addition, she was formerly the director of the Vietnam Cinema Department under the Ministry of Culture, Sports and Tourism.
Dr. Lan has judged various international and national film festivals, and received a number of awards for her contributions to the film industry. Her essays and reviews have been published in a number of prestigious newspapers and magazines, including Cinemaya.
She is also the author and co-author of numerous books on cinema, published both in Vietnam and abroad.
Getting underway in Bangkok, Thailand, from December 5 to 8, CineAsia 2022 featured product presentations and screenings of major films, exclusive sponsored events, and seminars relating to current and future trends happening across the industry.
Source: VOV